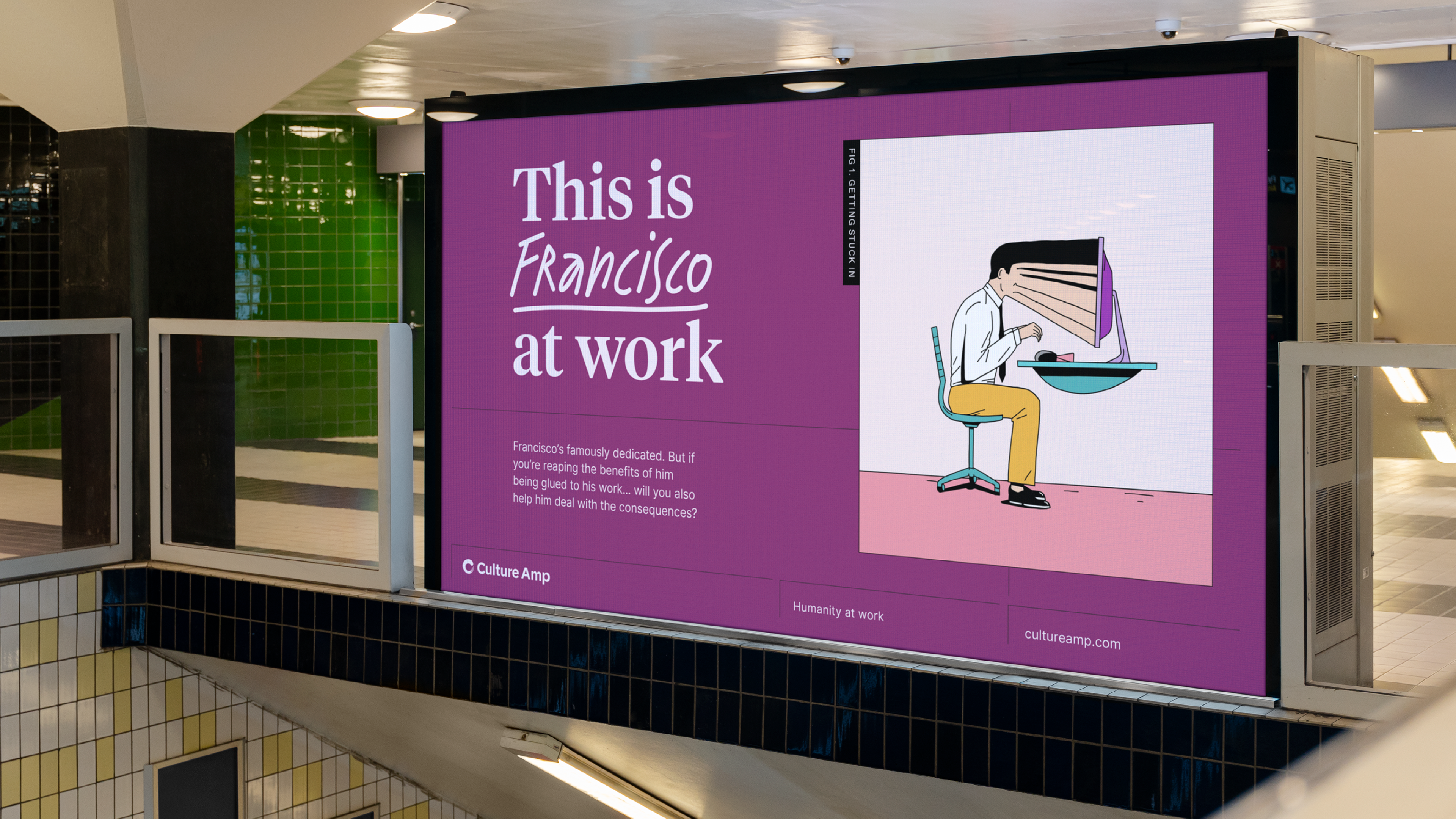 Bringing humanity to work: 
Creating a brand as radically human as the Culture Amp offering
Culture Amp is on a mission to improve the lives of 100 million people at work – with an employee experience and analytics platform that brings psychology, technology and people together to understand how culture drives companies.
Founded in 2009, Culture Amp has continued to define and create the benchmark for their category, setting a new industry standard that elevated the culture first approach and the paramount importance of employee experience in building great companies.
With a new platform offering on the horizon, For The People collaborated with the Culture Amp team to overhaul their brand to match their strategic ambition and deliver on the broad needs of its expression internally, in-market and beyond.
​​​
​​​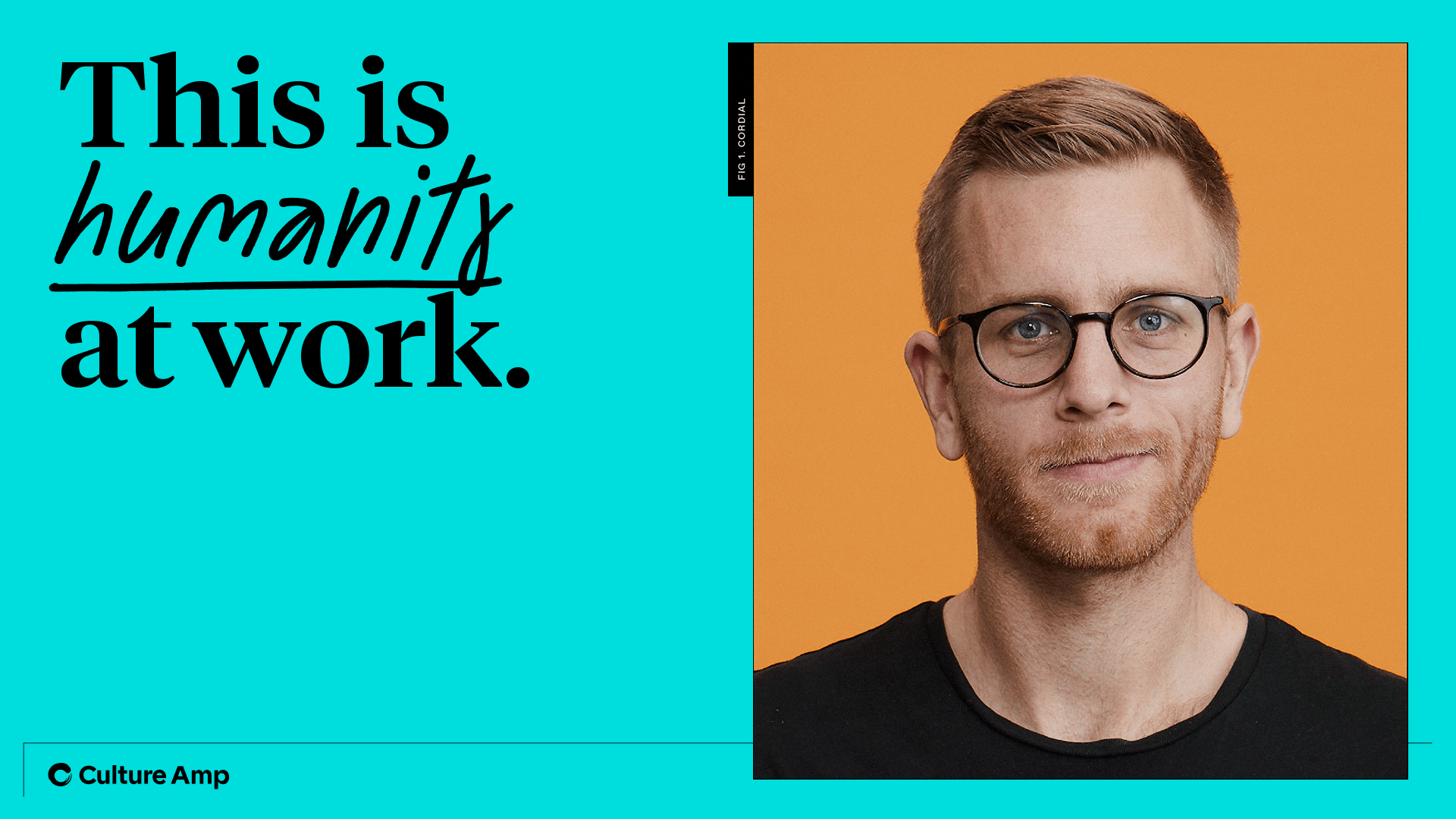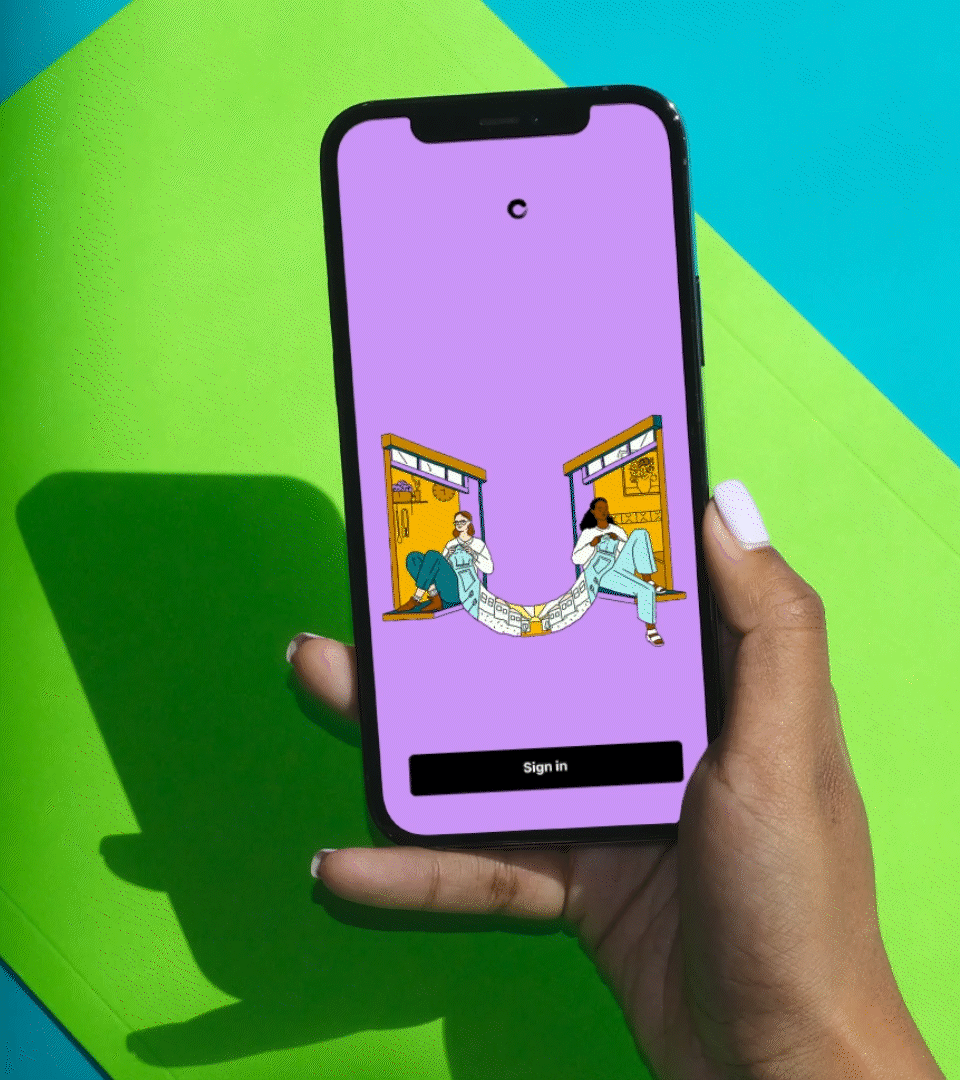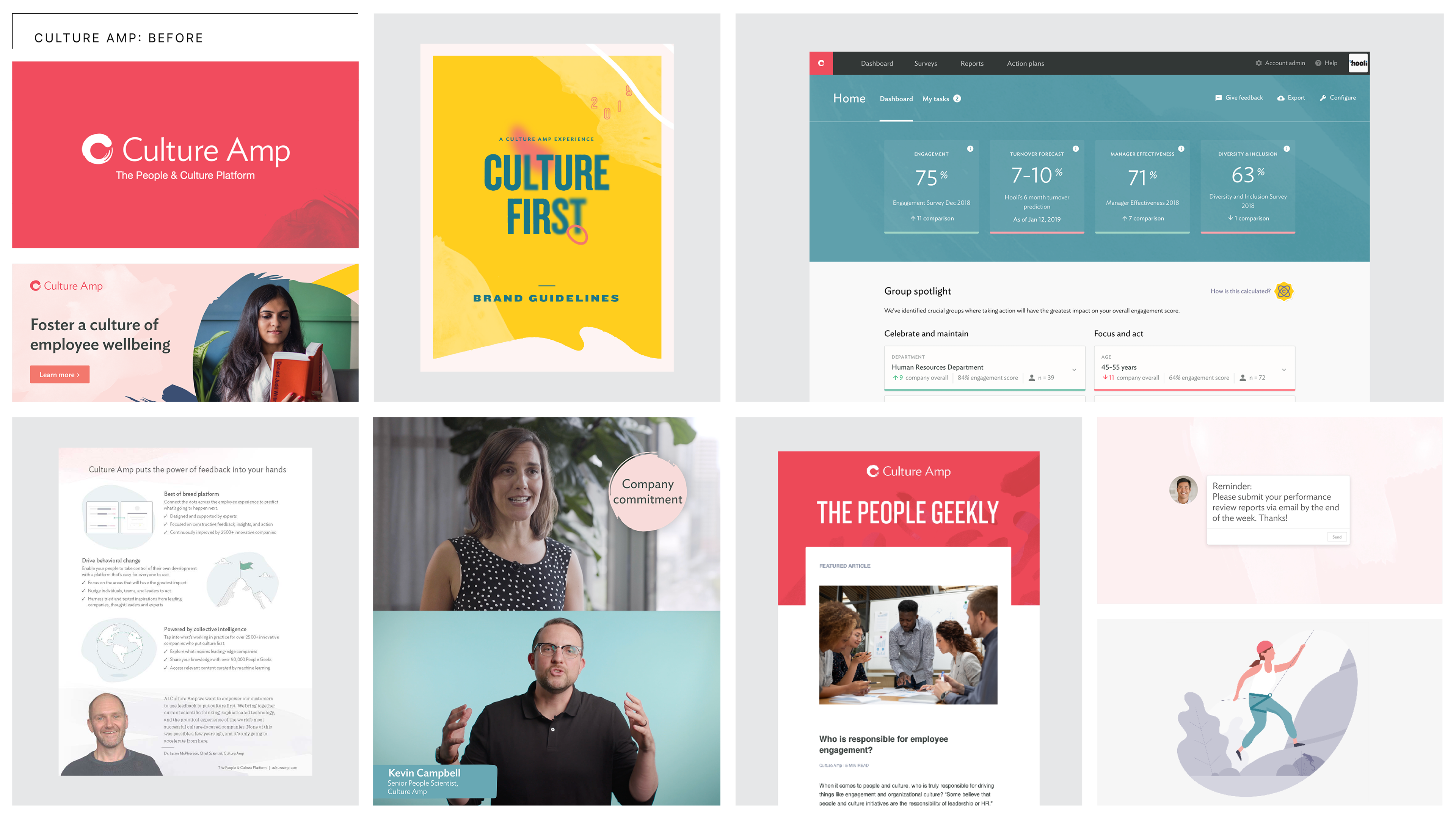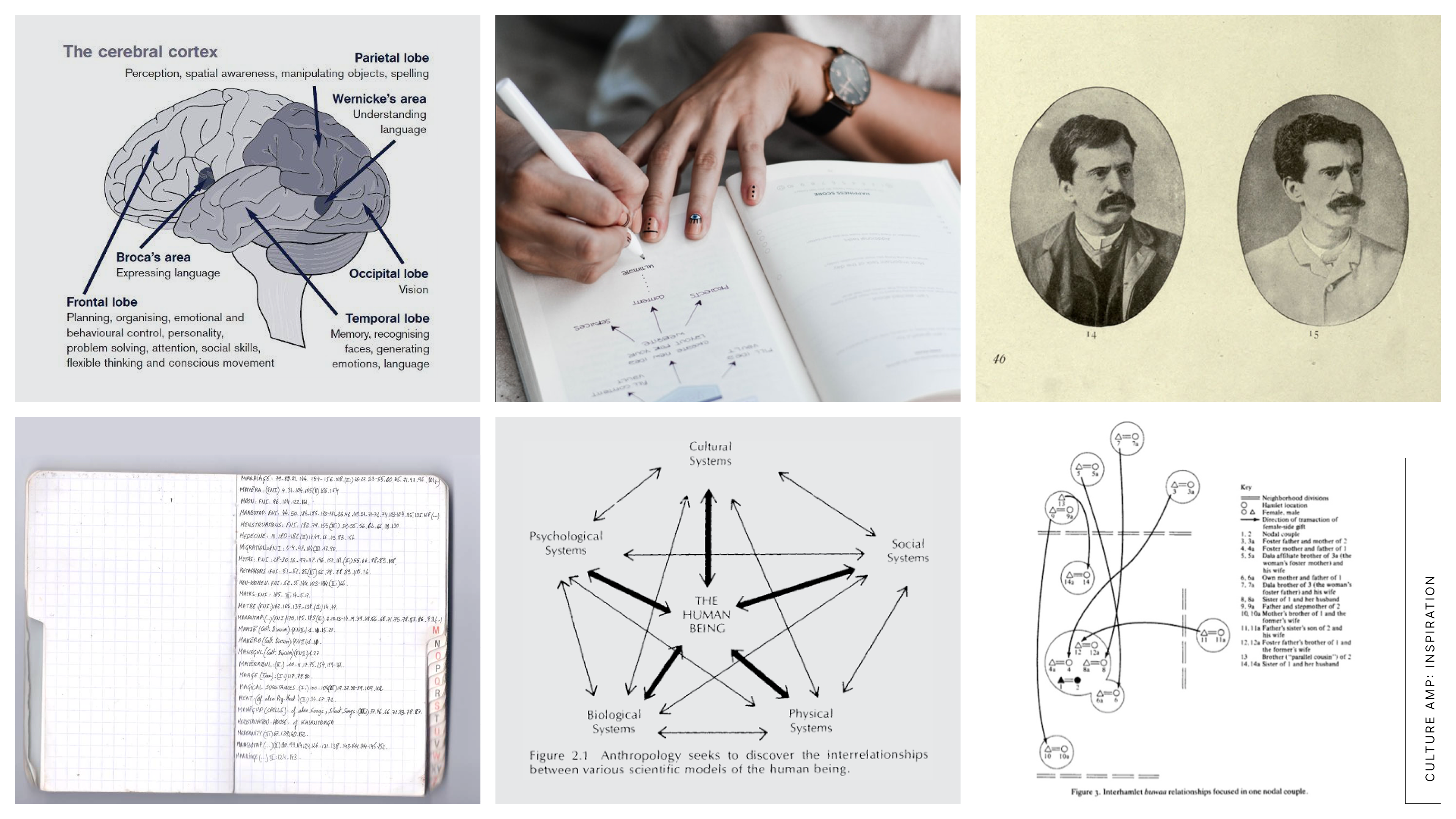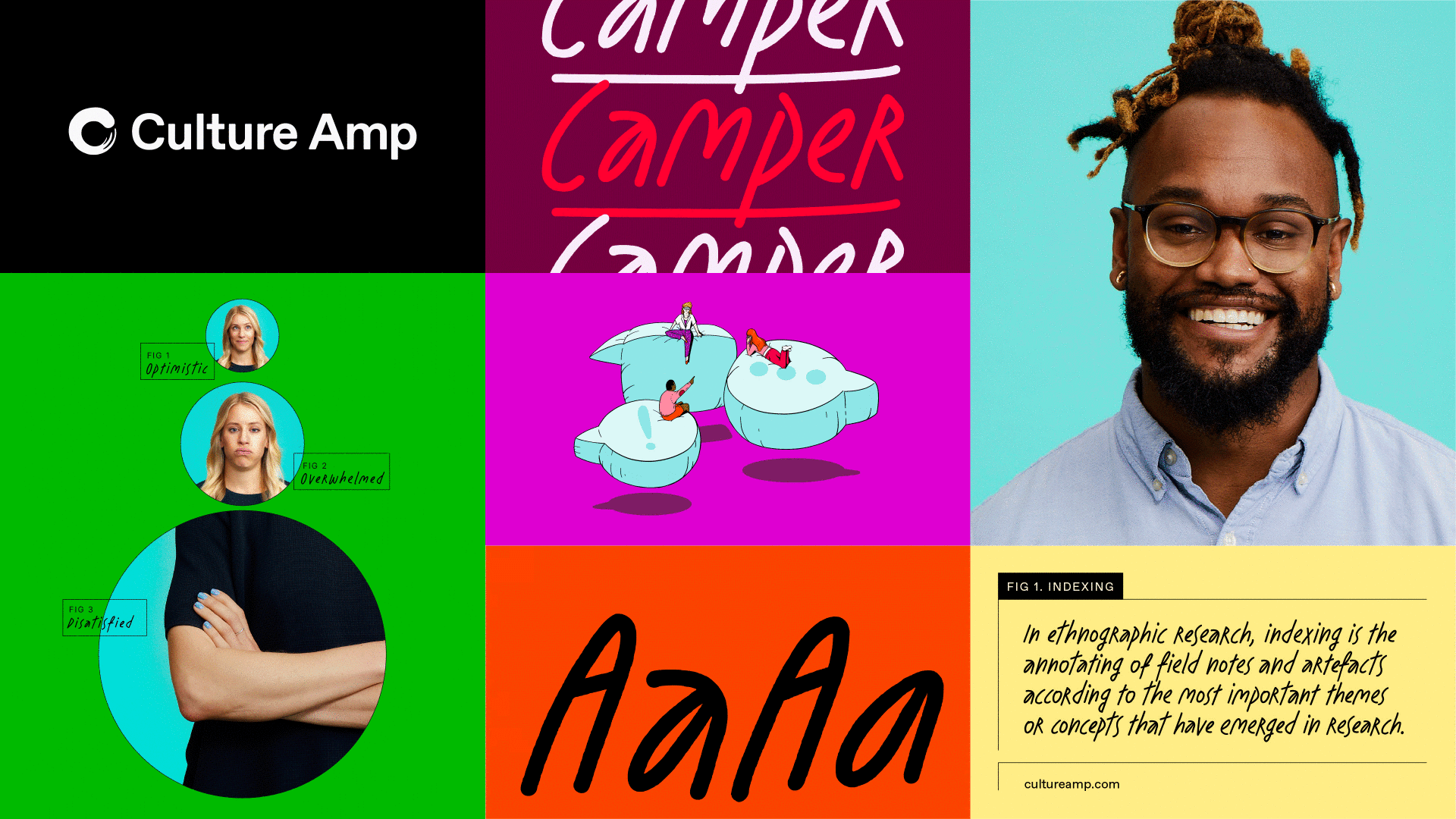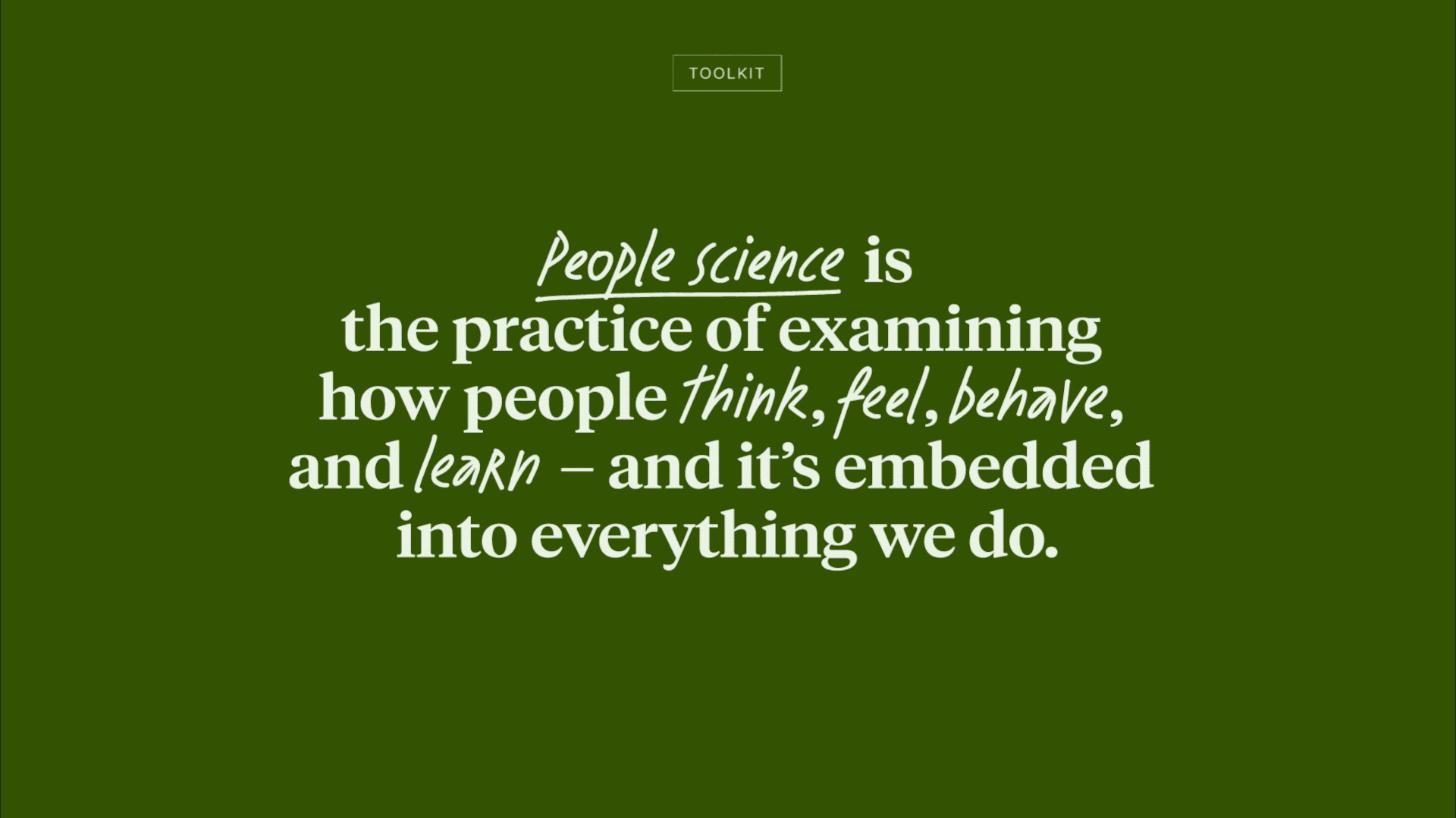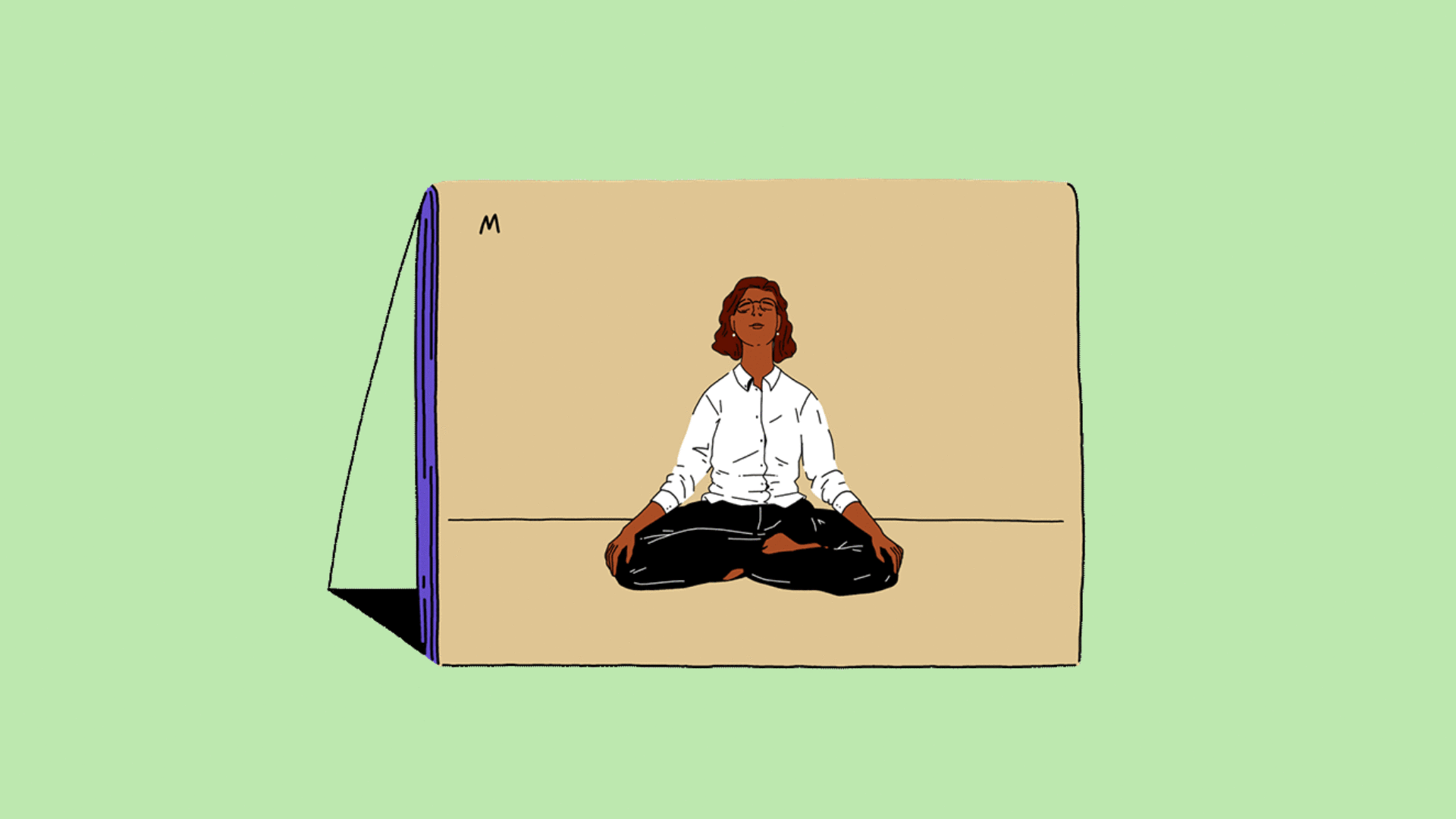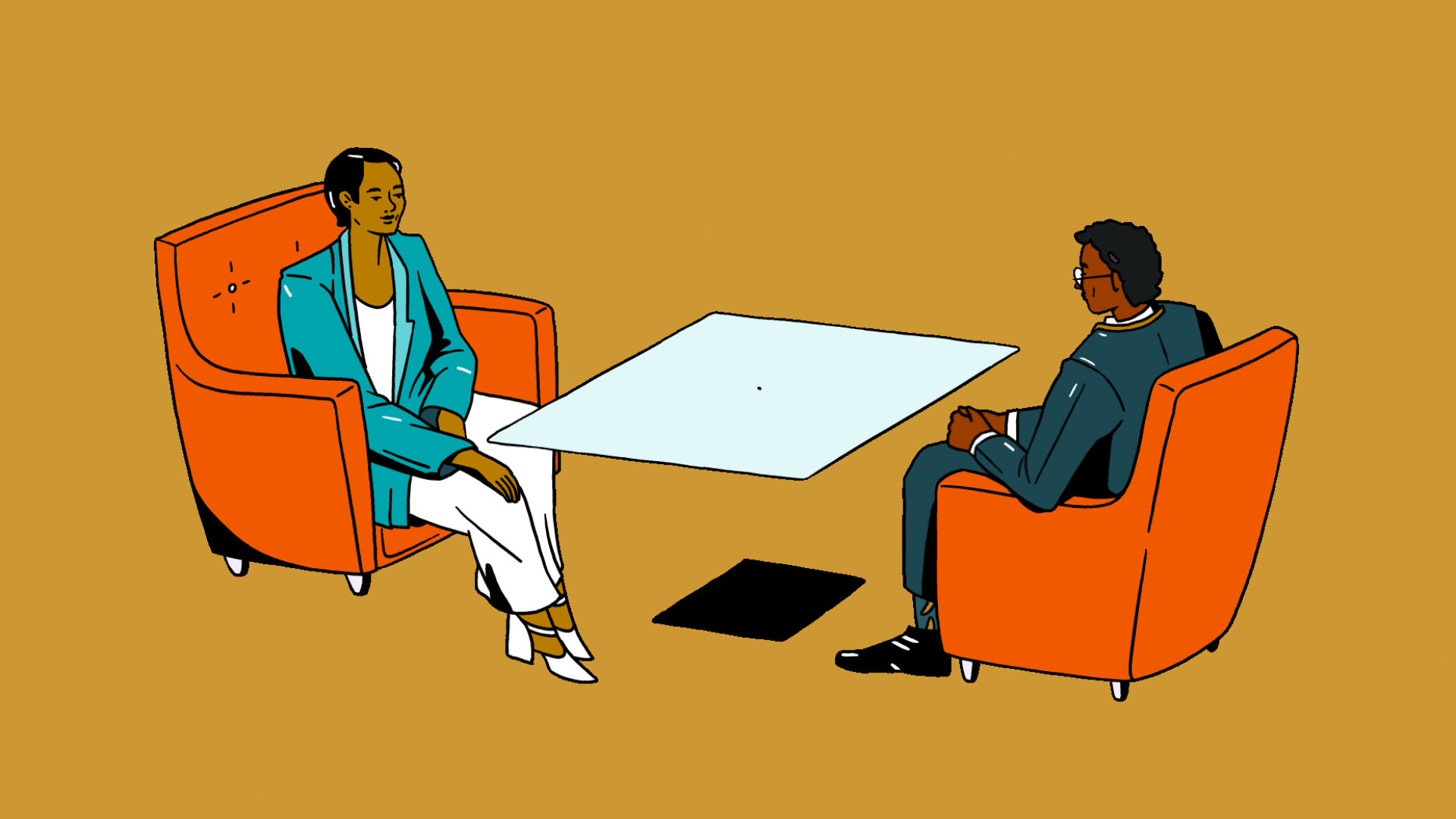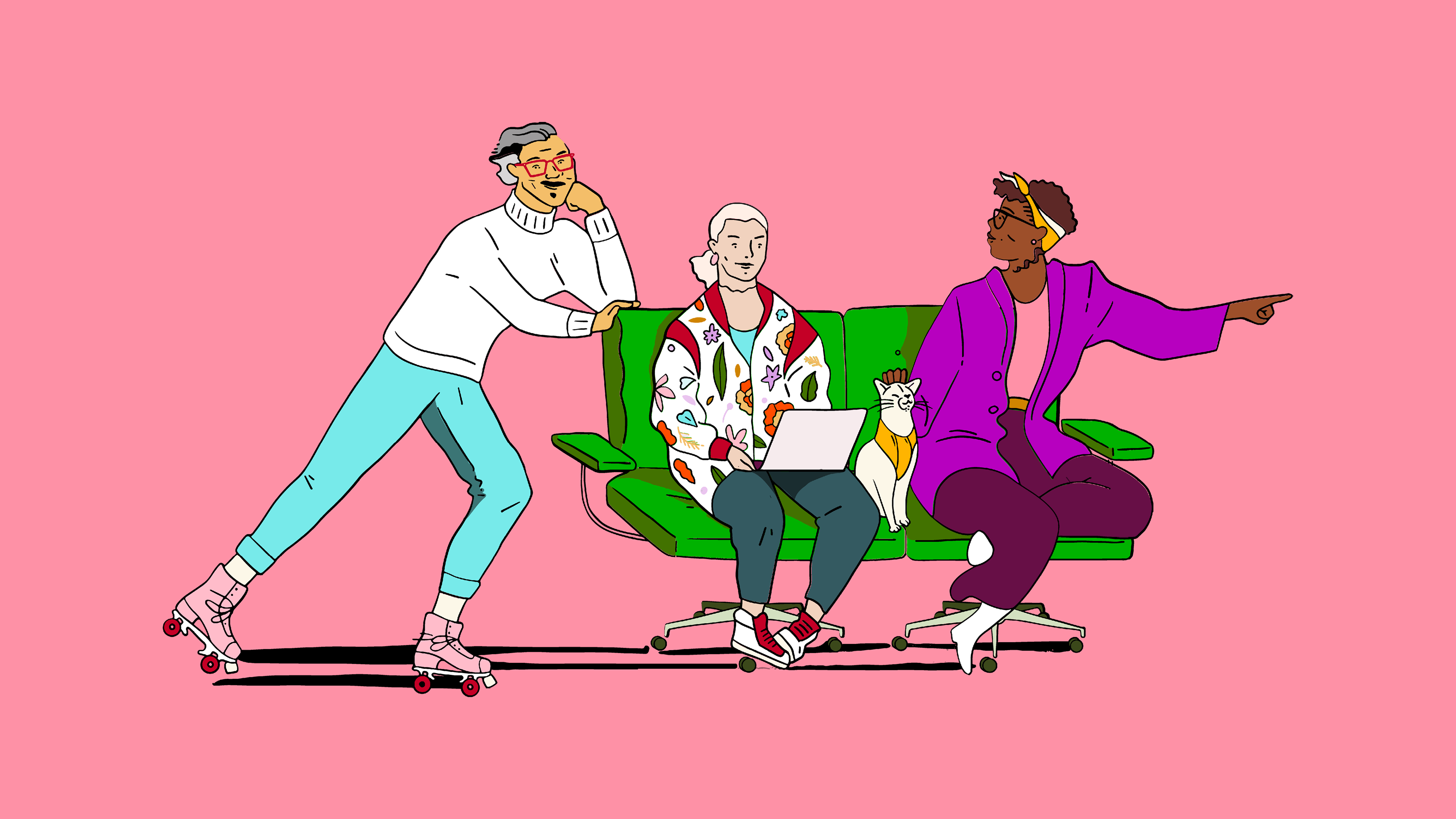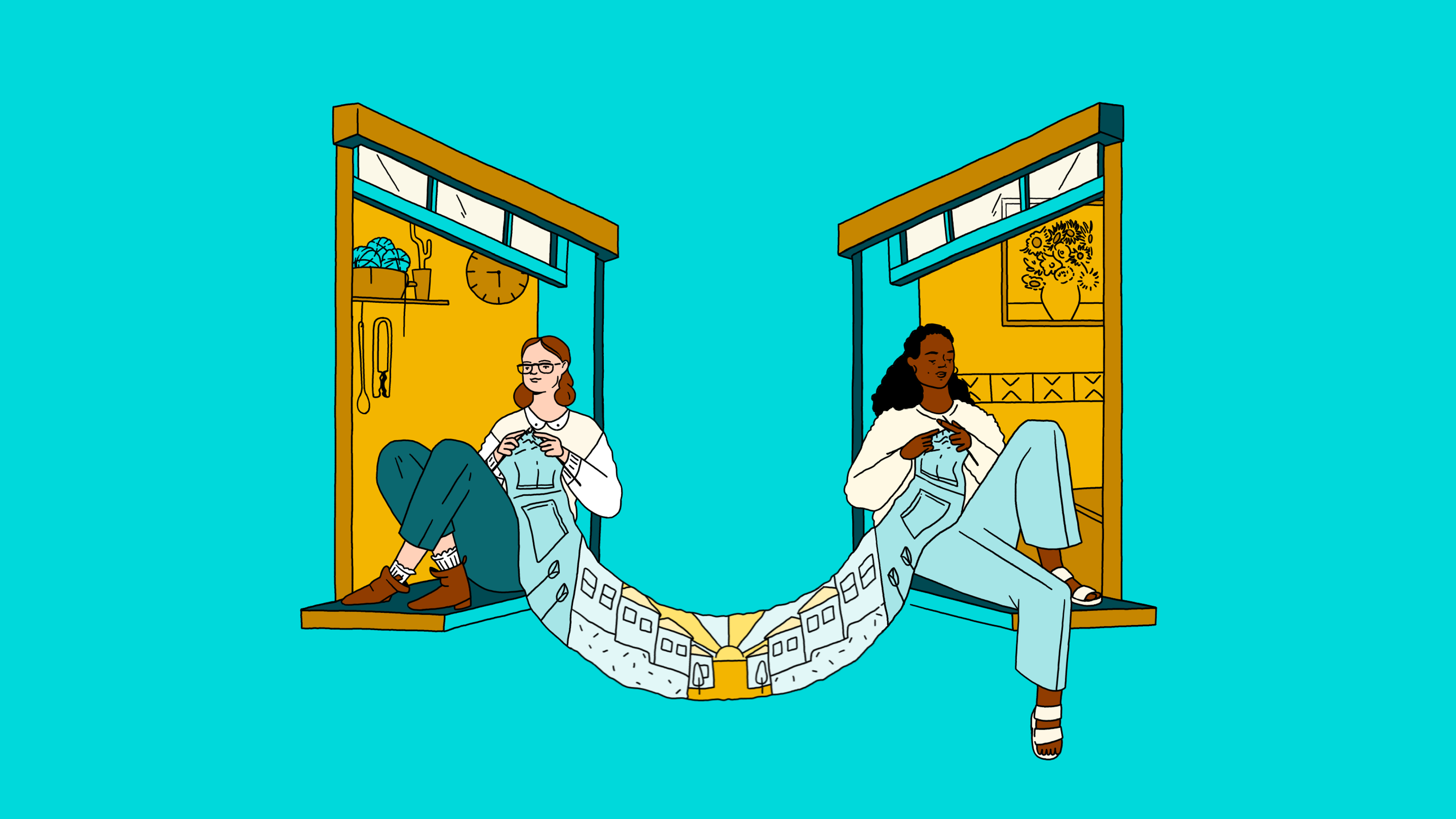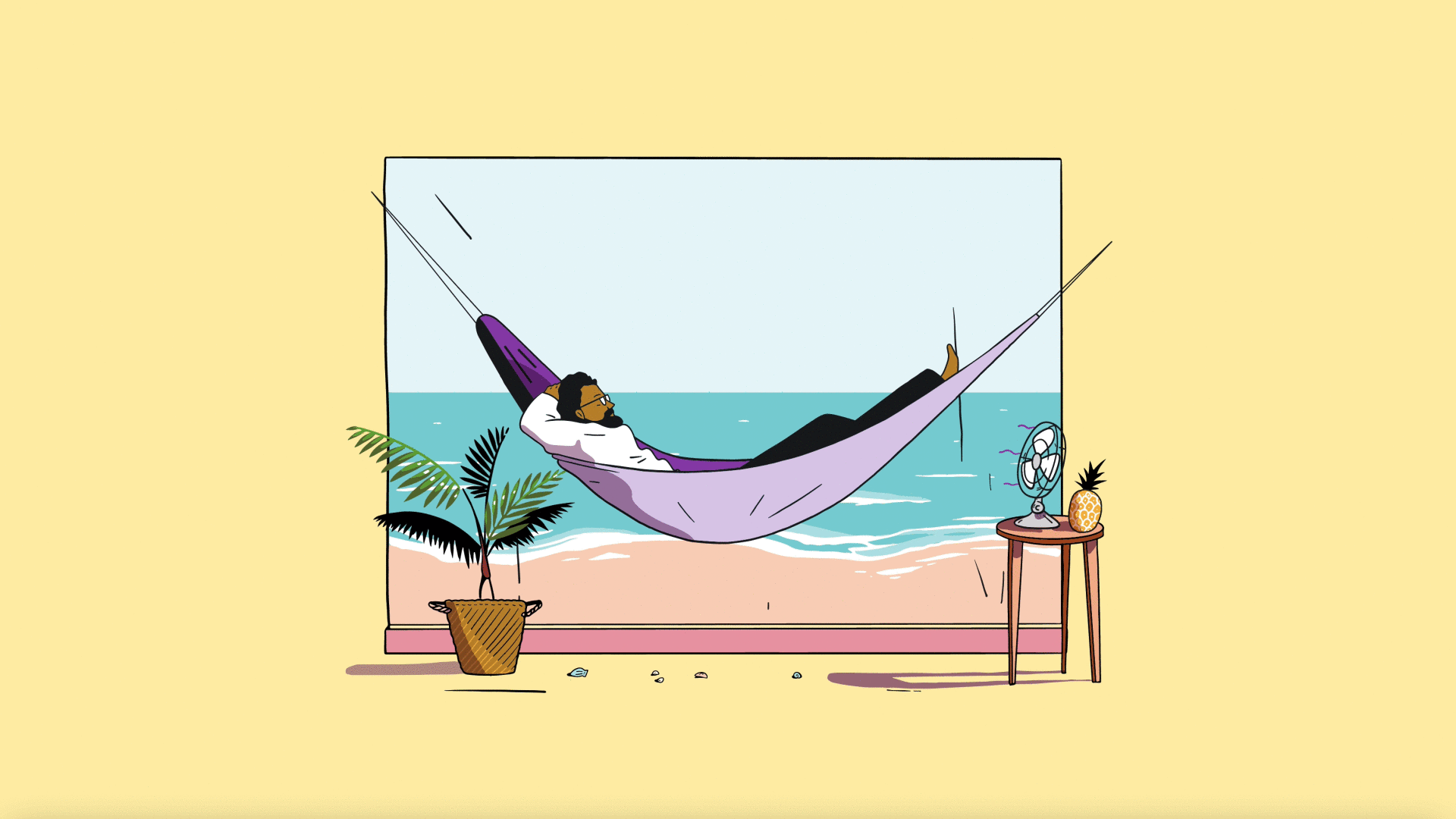 Most organisations have mastered the languages of process, finance and technology – which means the best way to gain a competitive advantage is to master the language of humanity.

 Reminding the market of this – and focusing Culture Amp's brand on their unrivalled understanding of how business and humanity intersect – was key to clarifying their immense relevance and impact.

We repositioned Culture Amp to be truly people first, refocusing their brand on their greatest assets - their foundation of rigorous people science and community.


This was the message that had to be seen, had to be heard, and had to be felt: to create a better world of work, the world of work needs to learn how to speak human.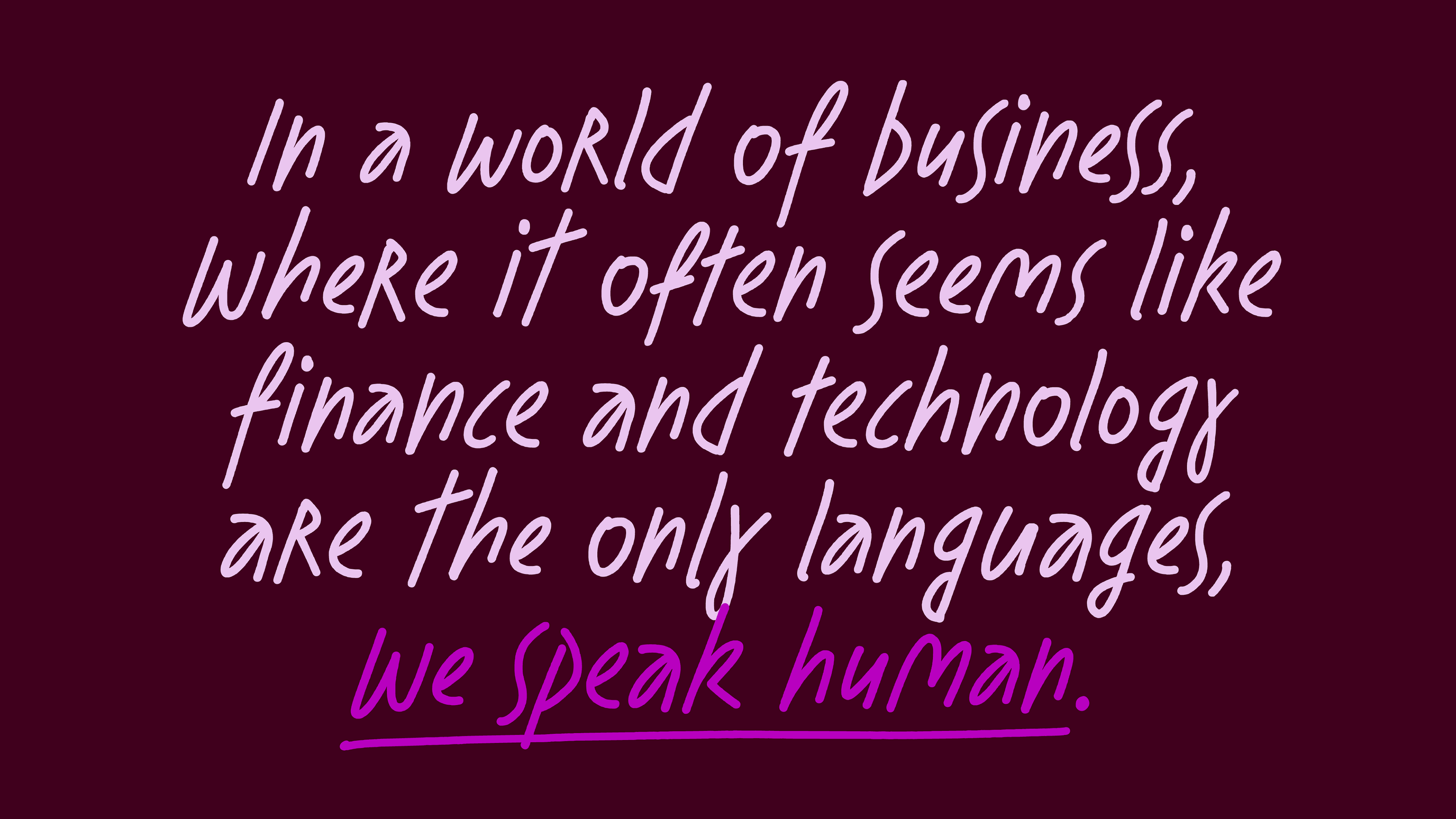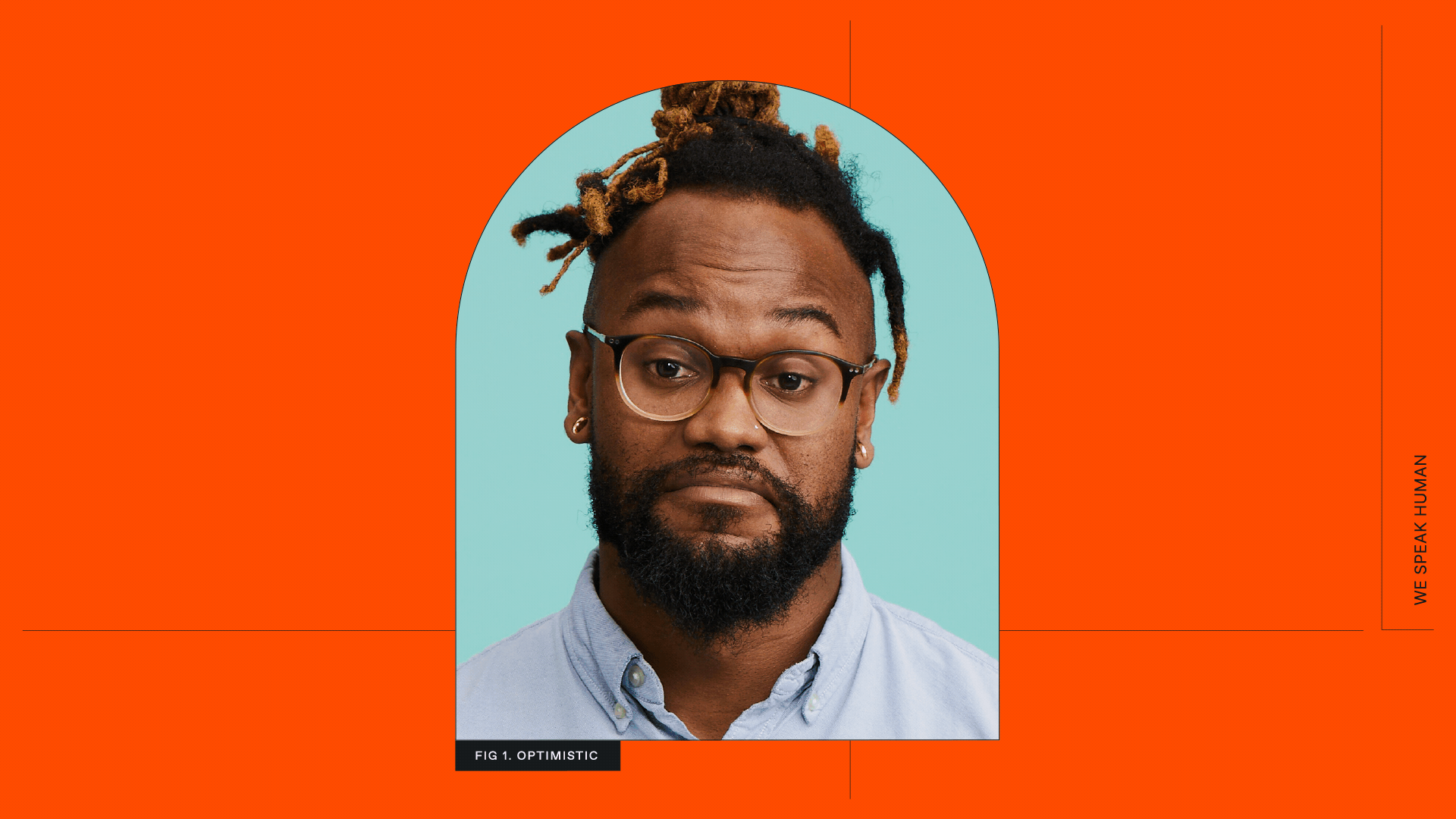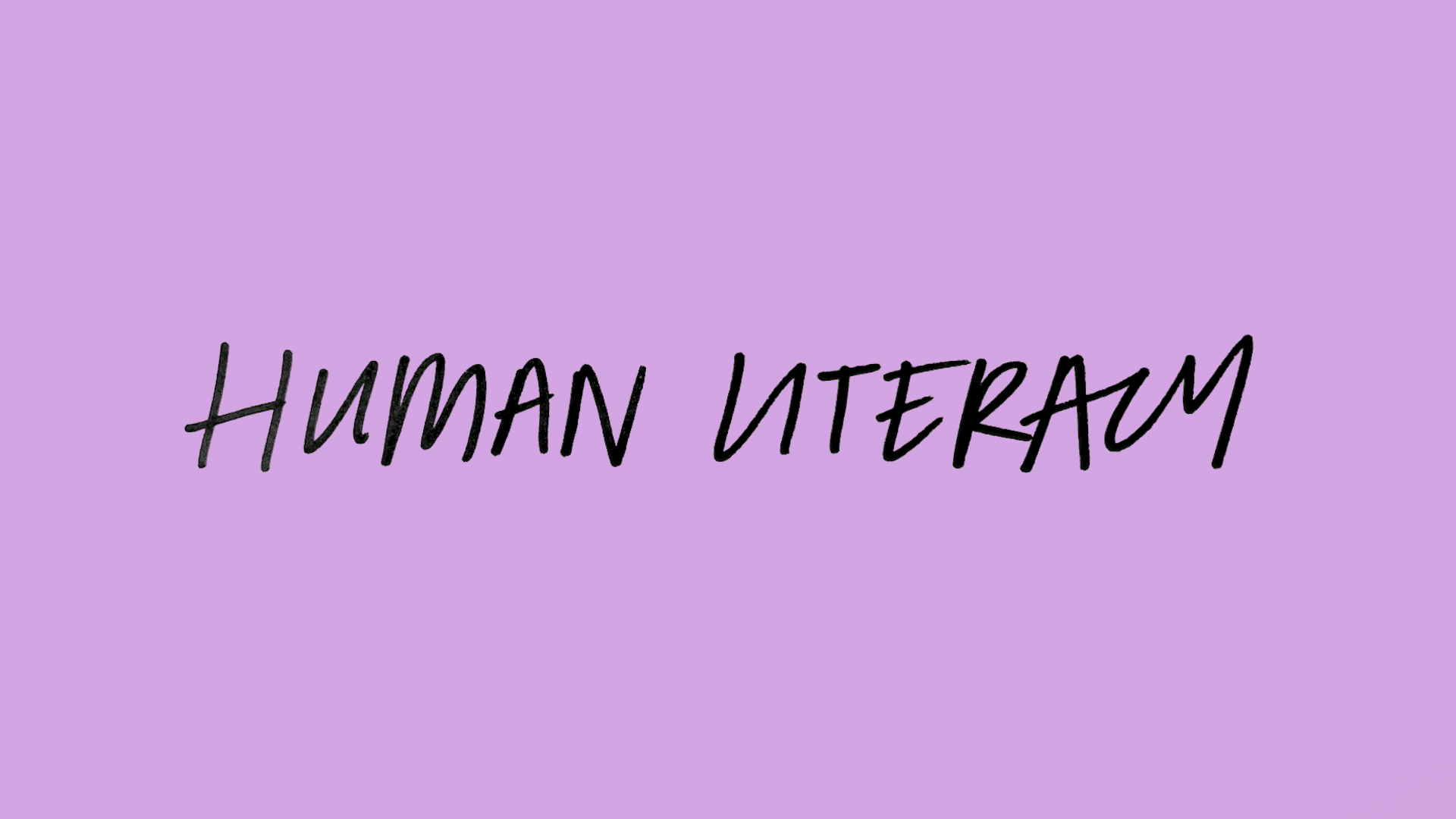 Camper: A typeface that's proudly imperfect just like the rest of us
The bespoke typeface 'Camper' captures human 'messiness' and imperfection, but also human potential and personality. To do so, it mimics the subtle idiosyncrasies of the very individuals the brand speaks to and brings pops of distinctive hand-drawn personality, at just the right moments.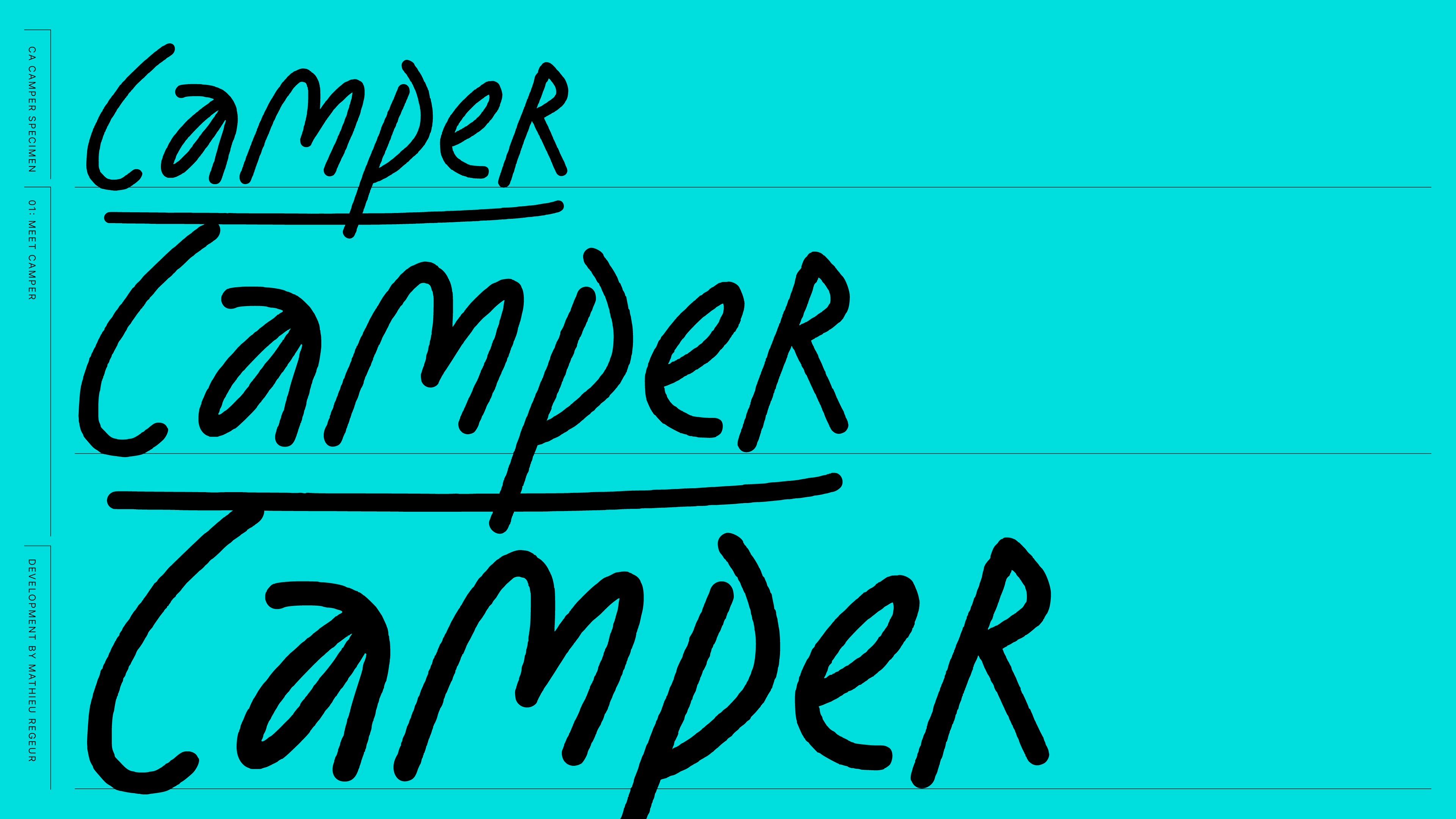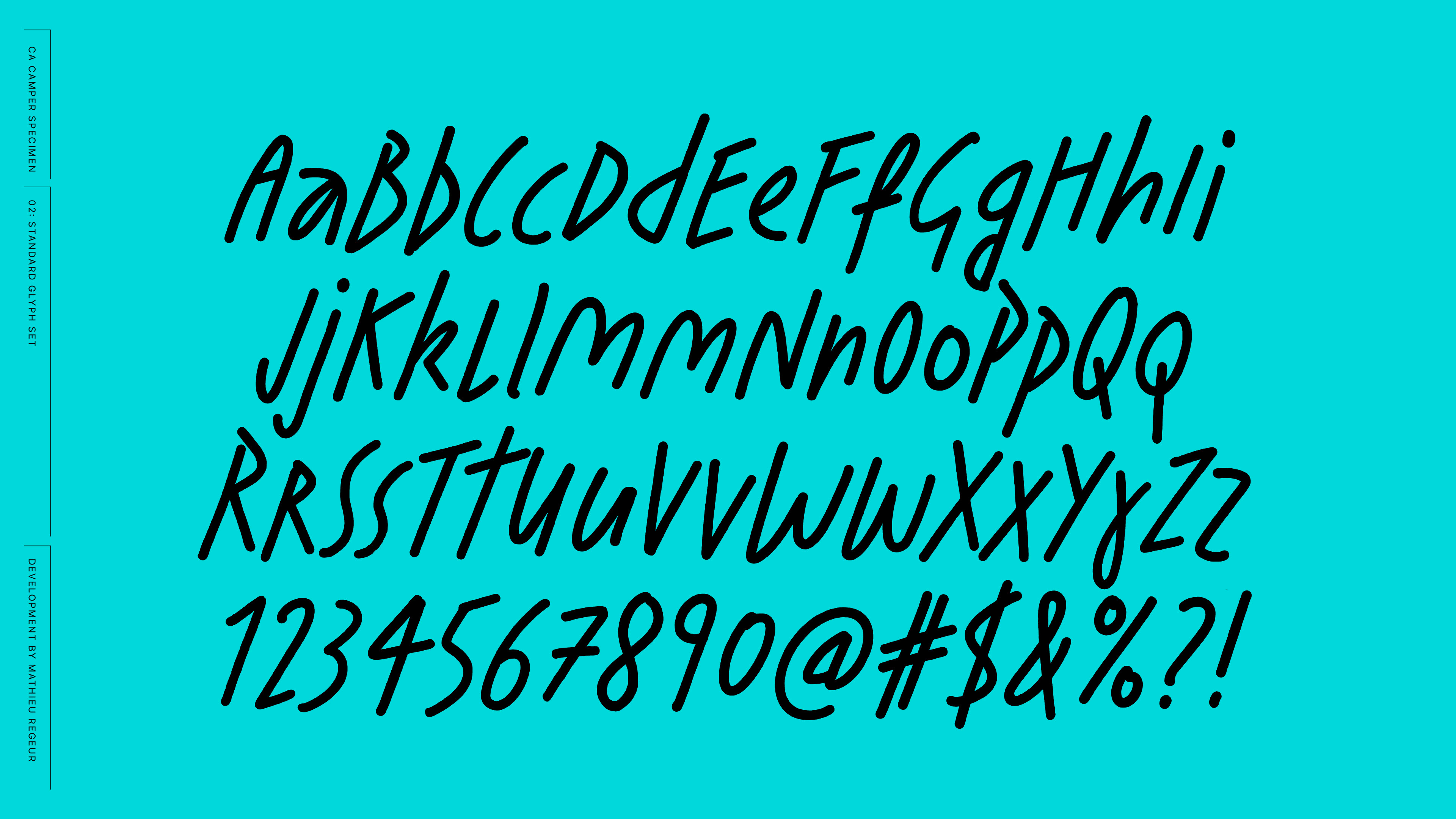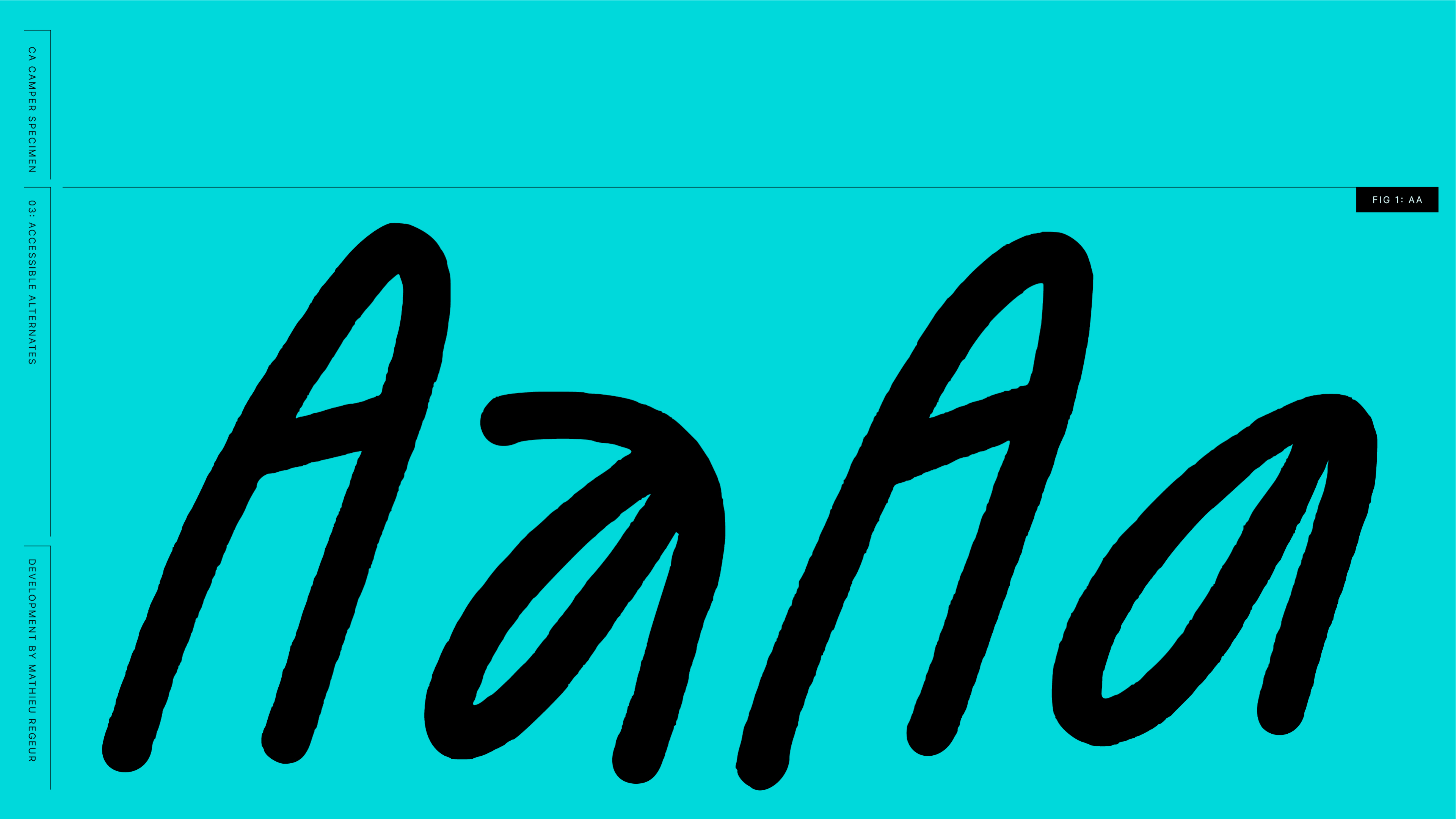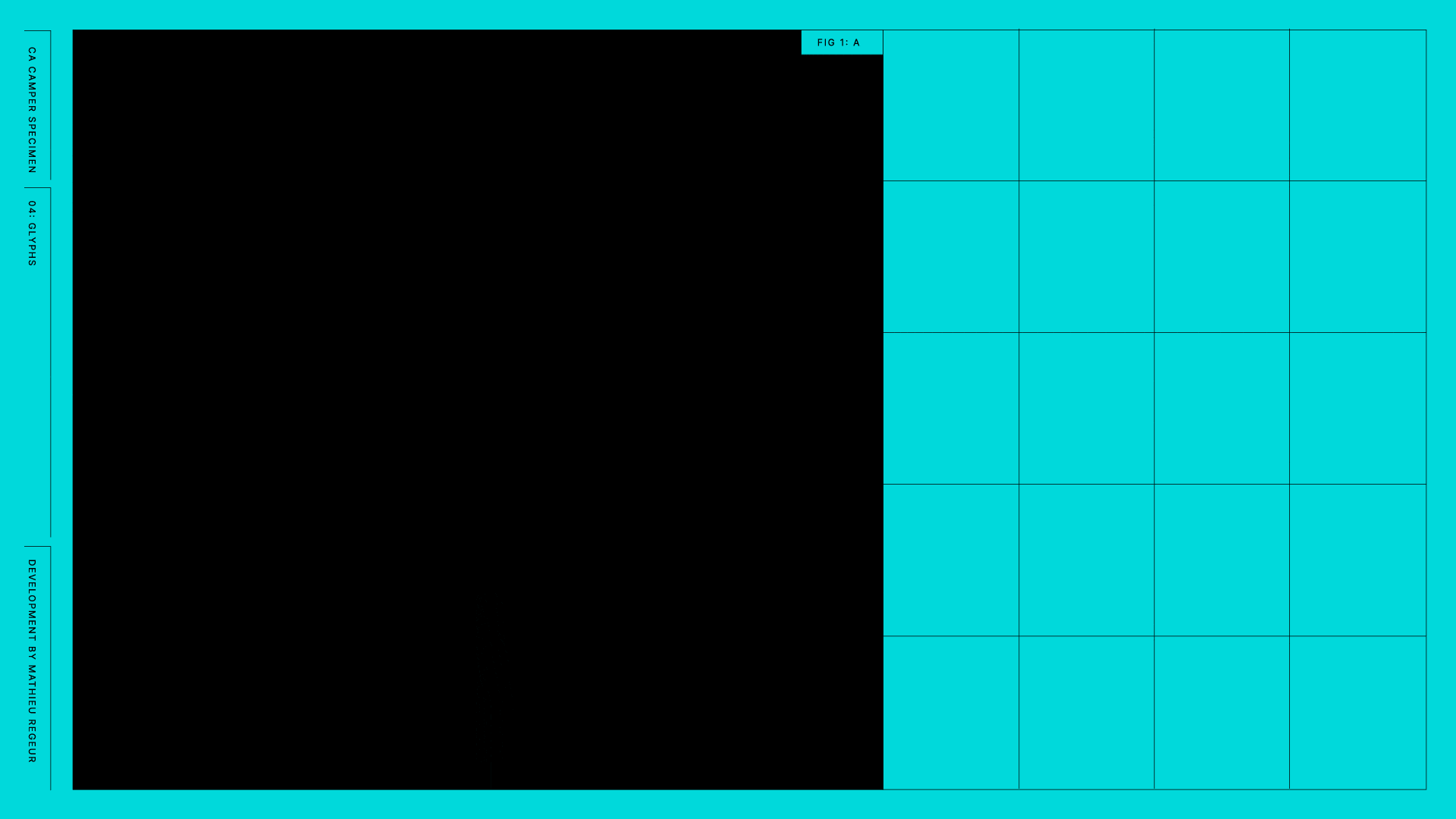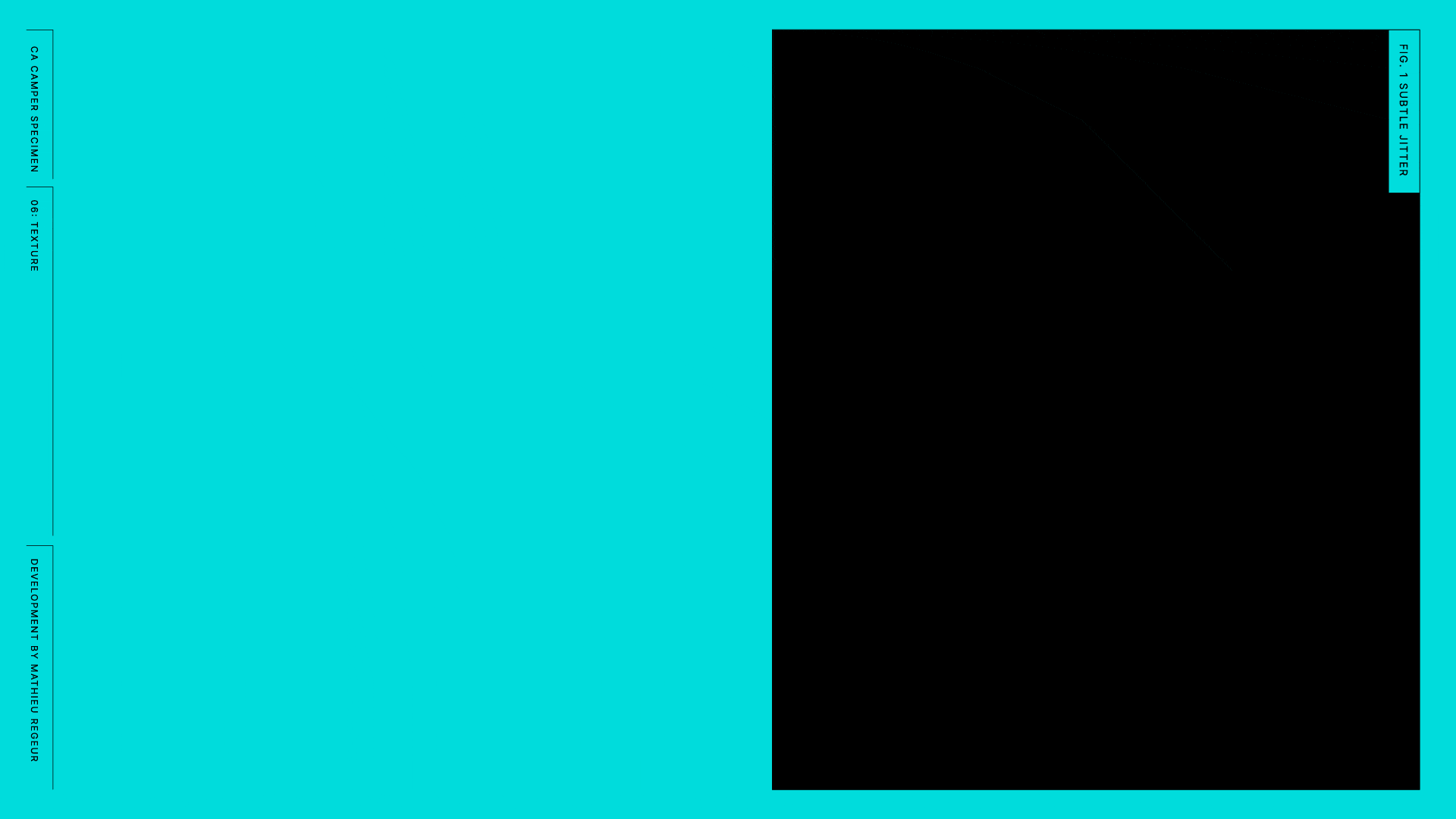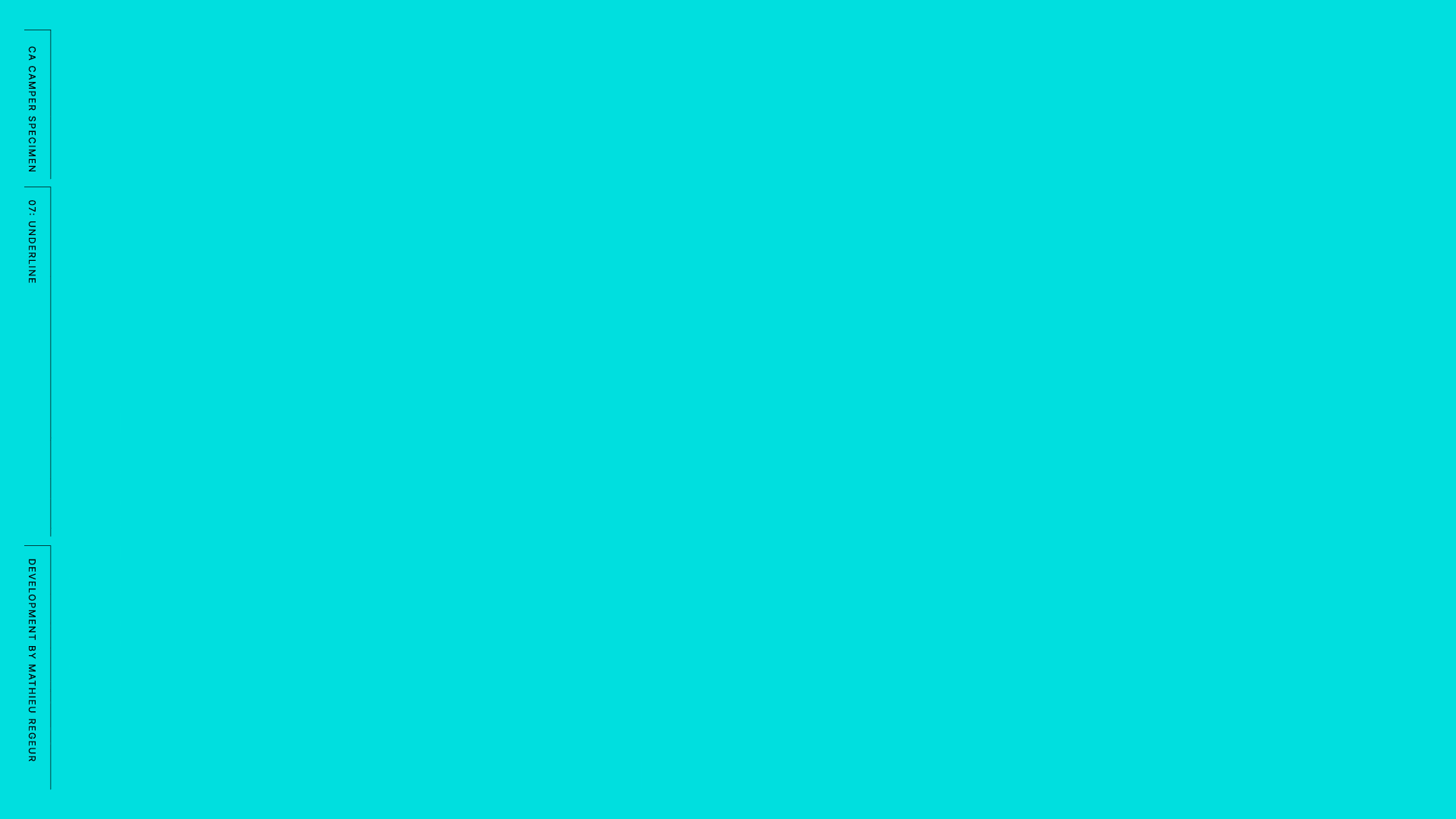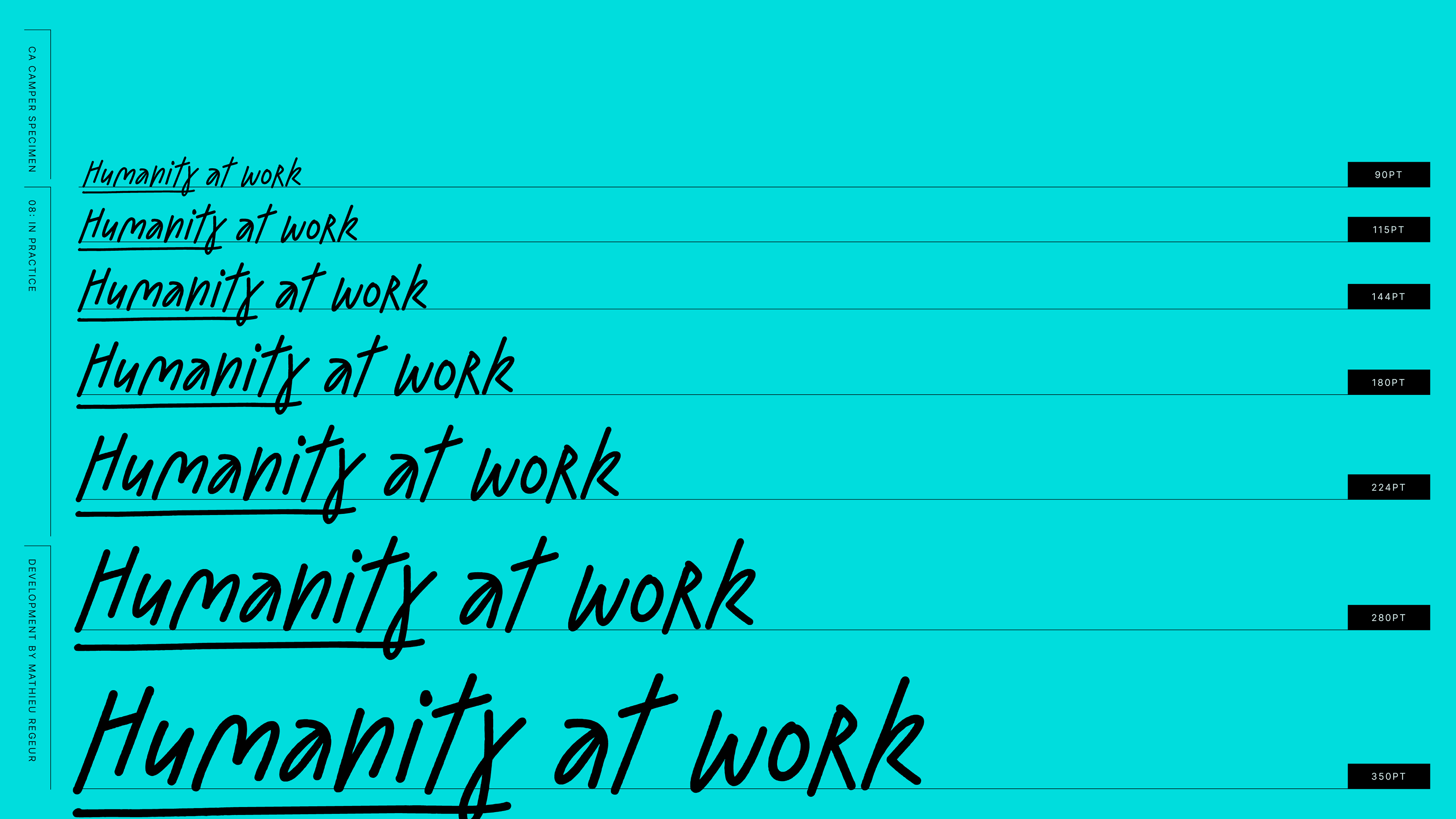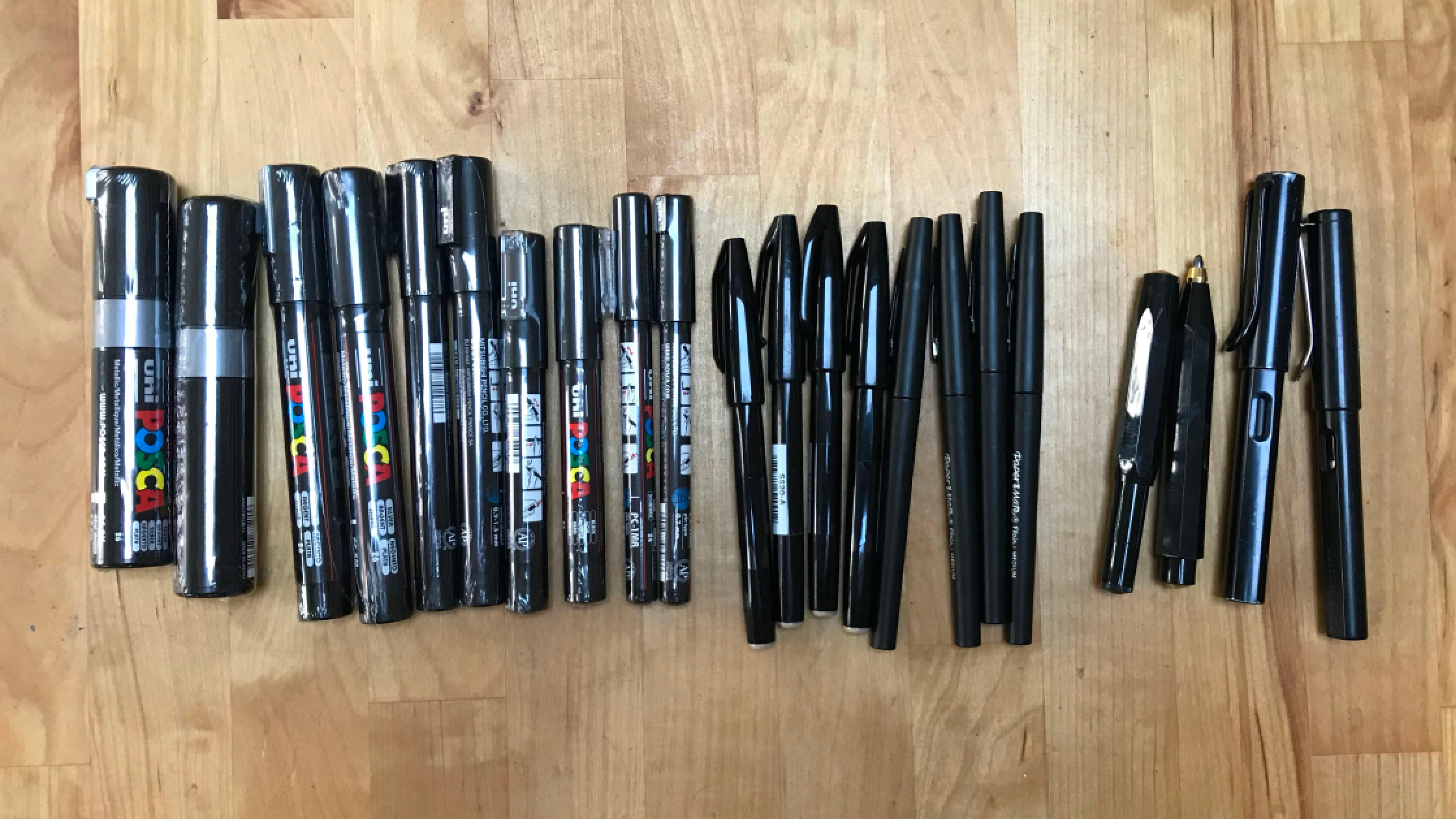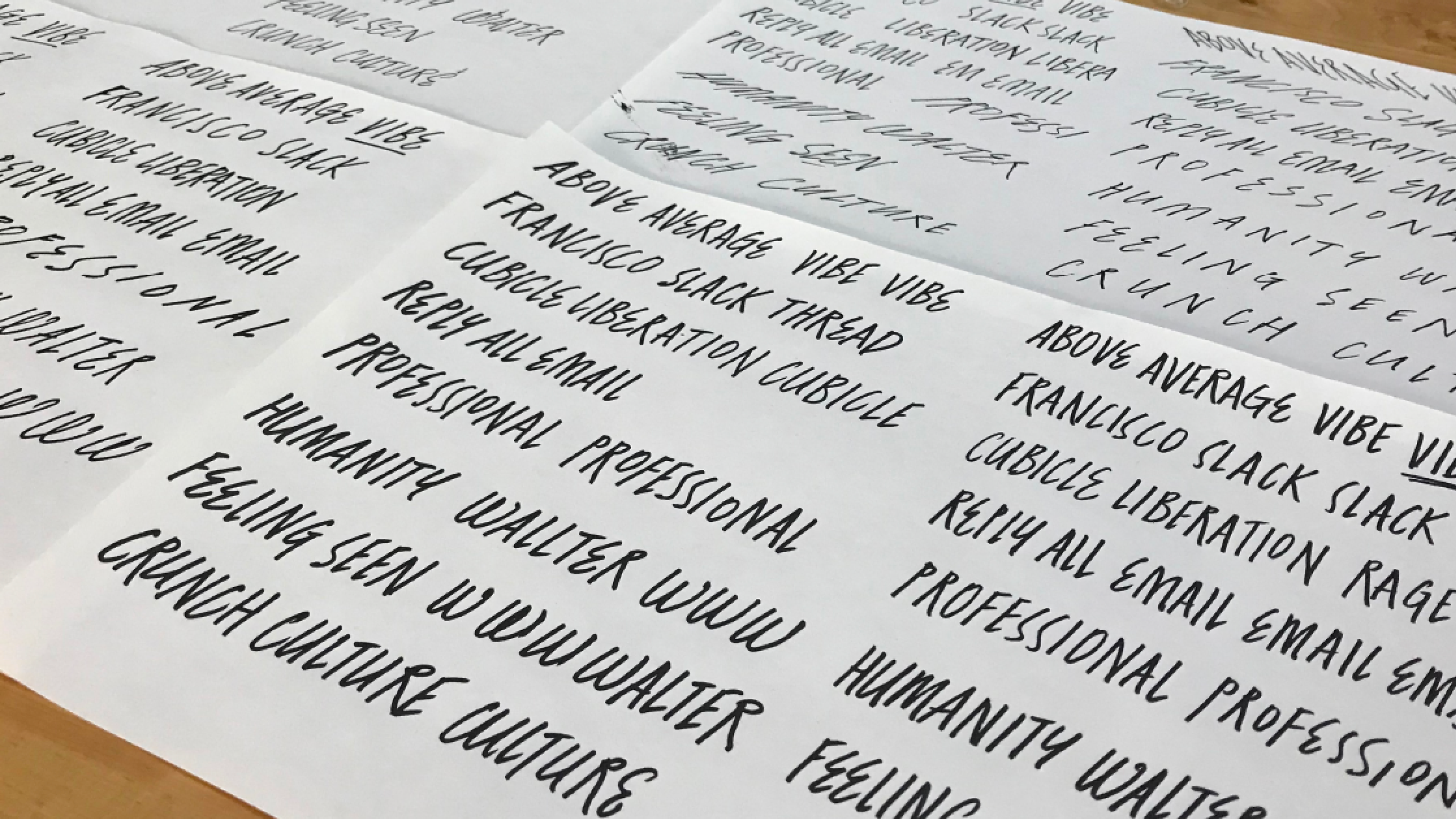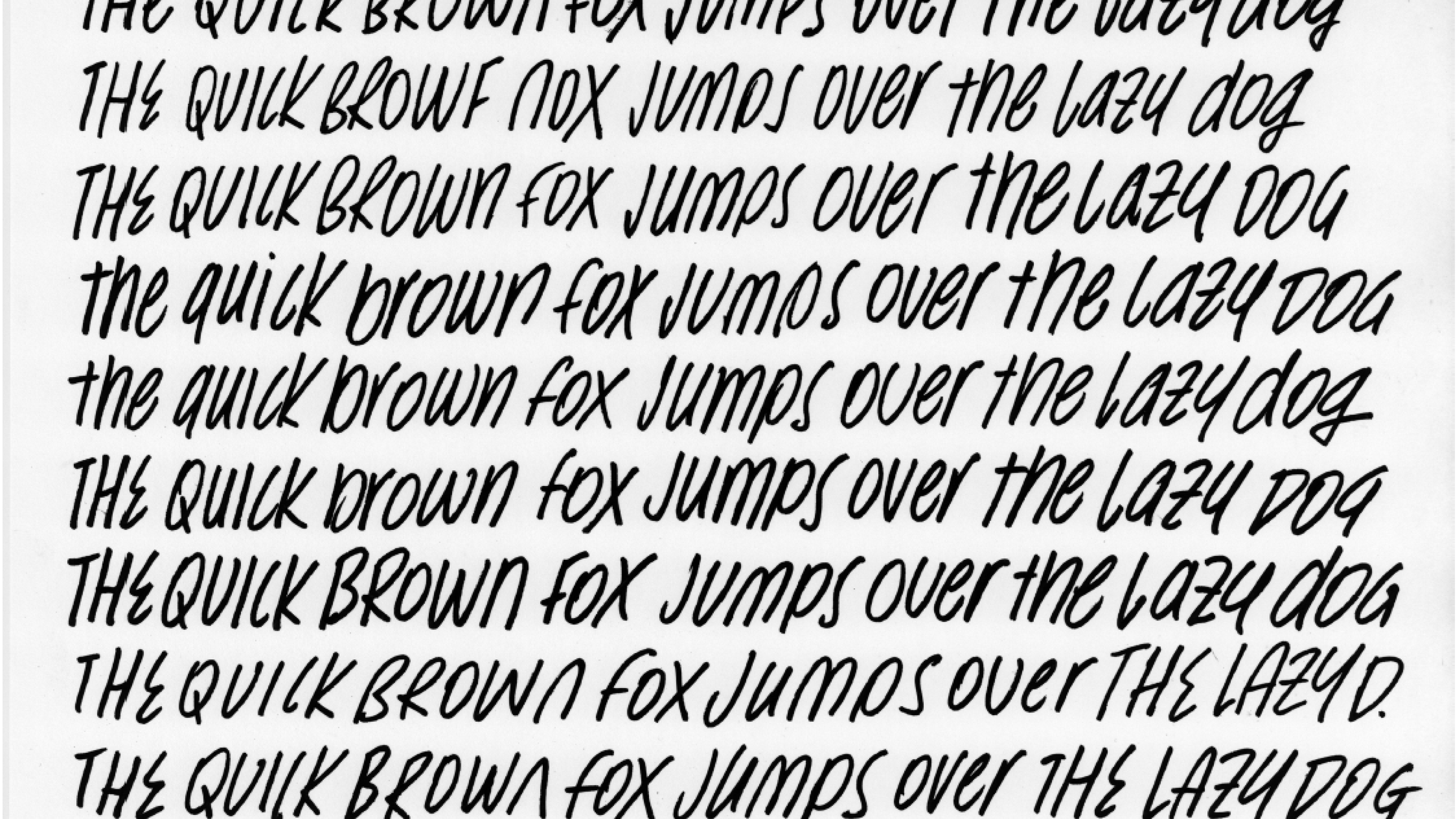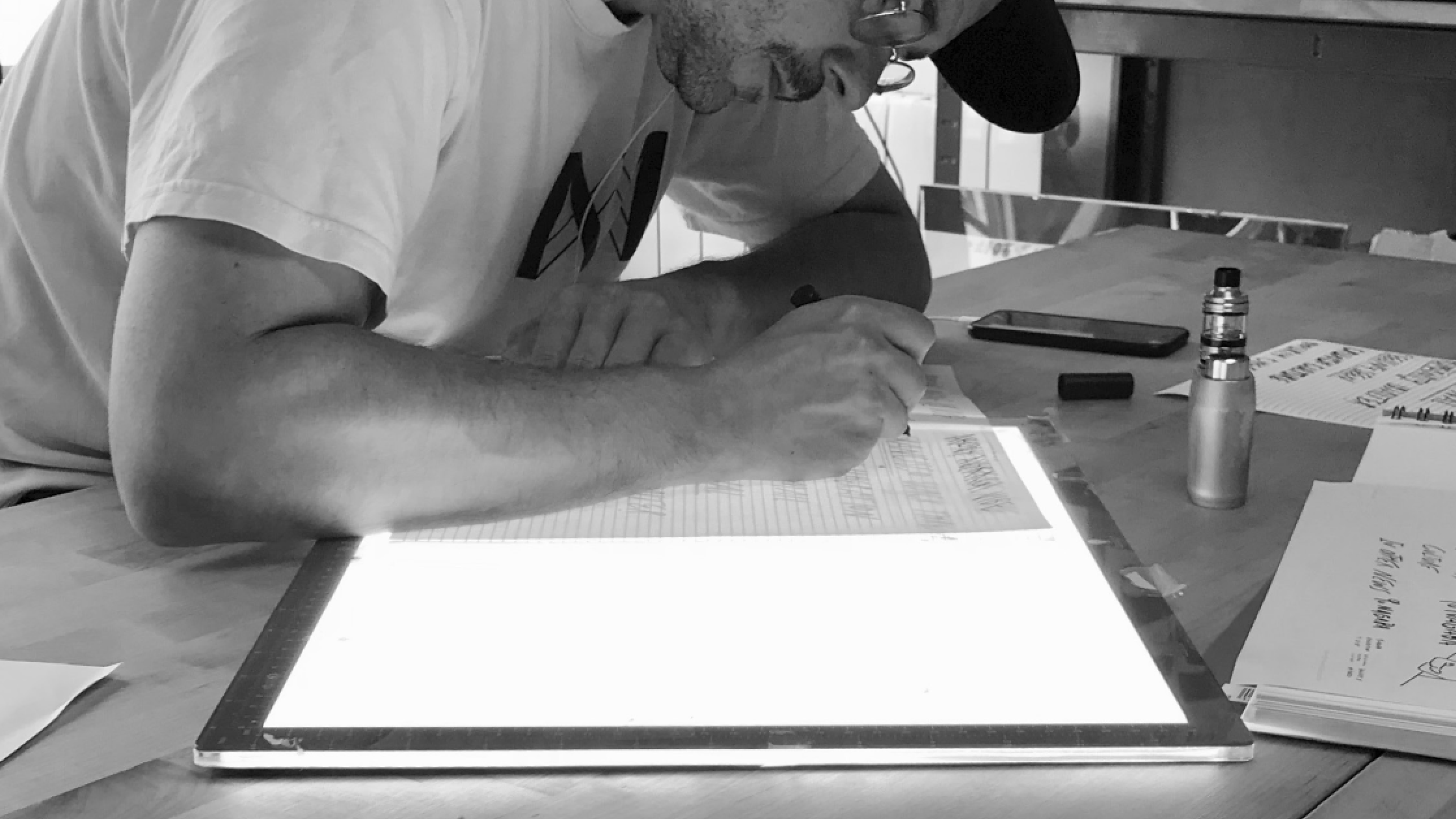 With their competitors largely relying on empty platitudes and ambiguous jargon, Culture Amp had an opportunity to cut through with bold, perceptive and surprising use of language.

In developing their new brand voice, we had three goals: demonstrate specific and empathic expertise; get their community fired up about the possibilities of applying human literacy; and normalise expressions of personality and creativity at work.

Alongside insightful illustrations, emotive photography, and a strong palette (that pushes back against the pastels that dominate the category), the new Culture Amp voice helps them own both the play and the power of humanity at work, revealing the real world of work – filled with victories and defeats, joy and fear, chaos and conquest.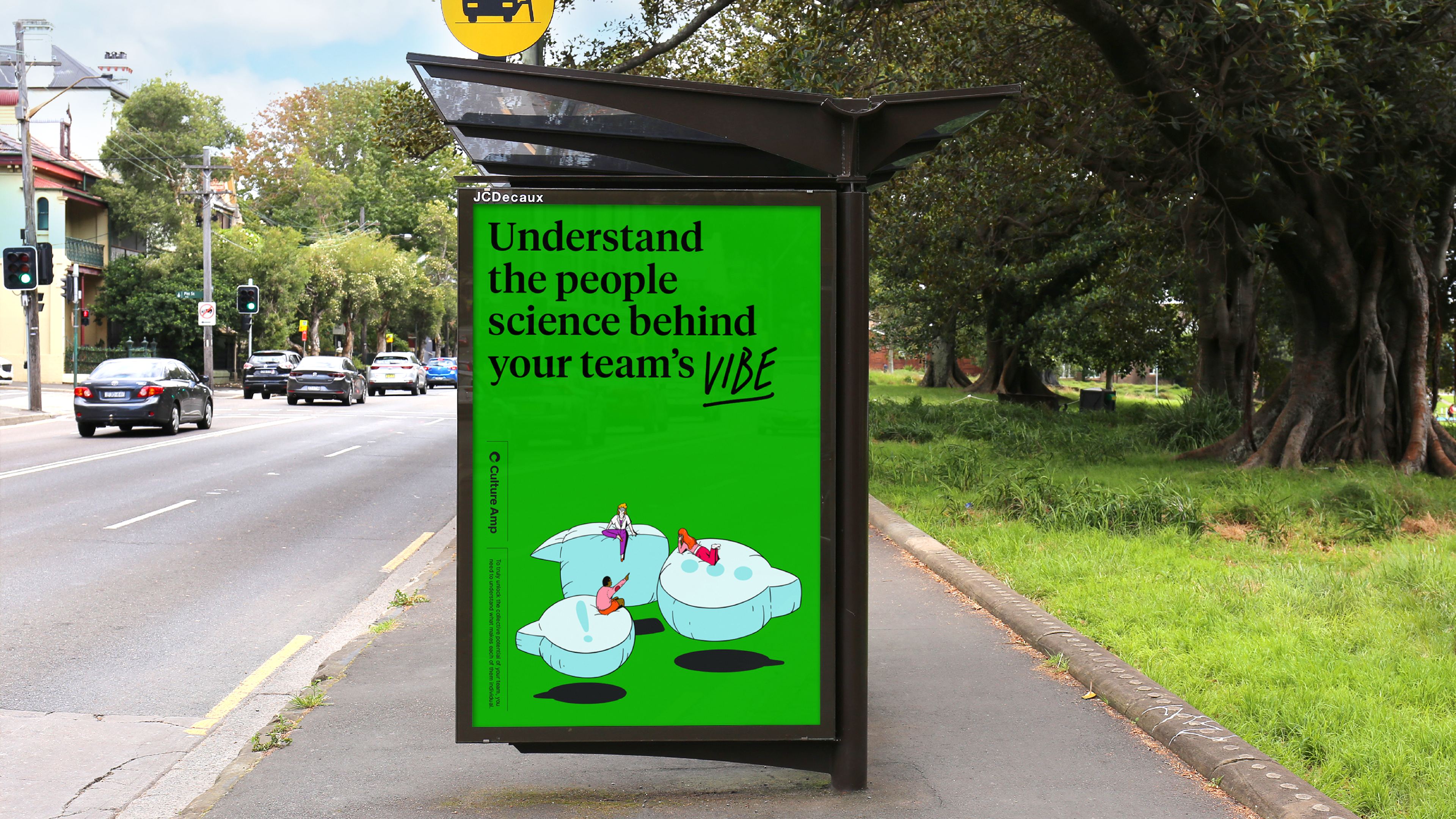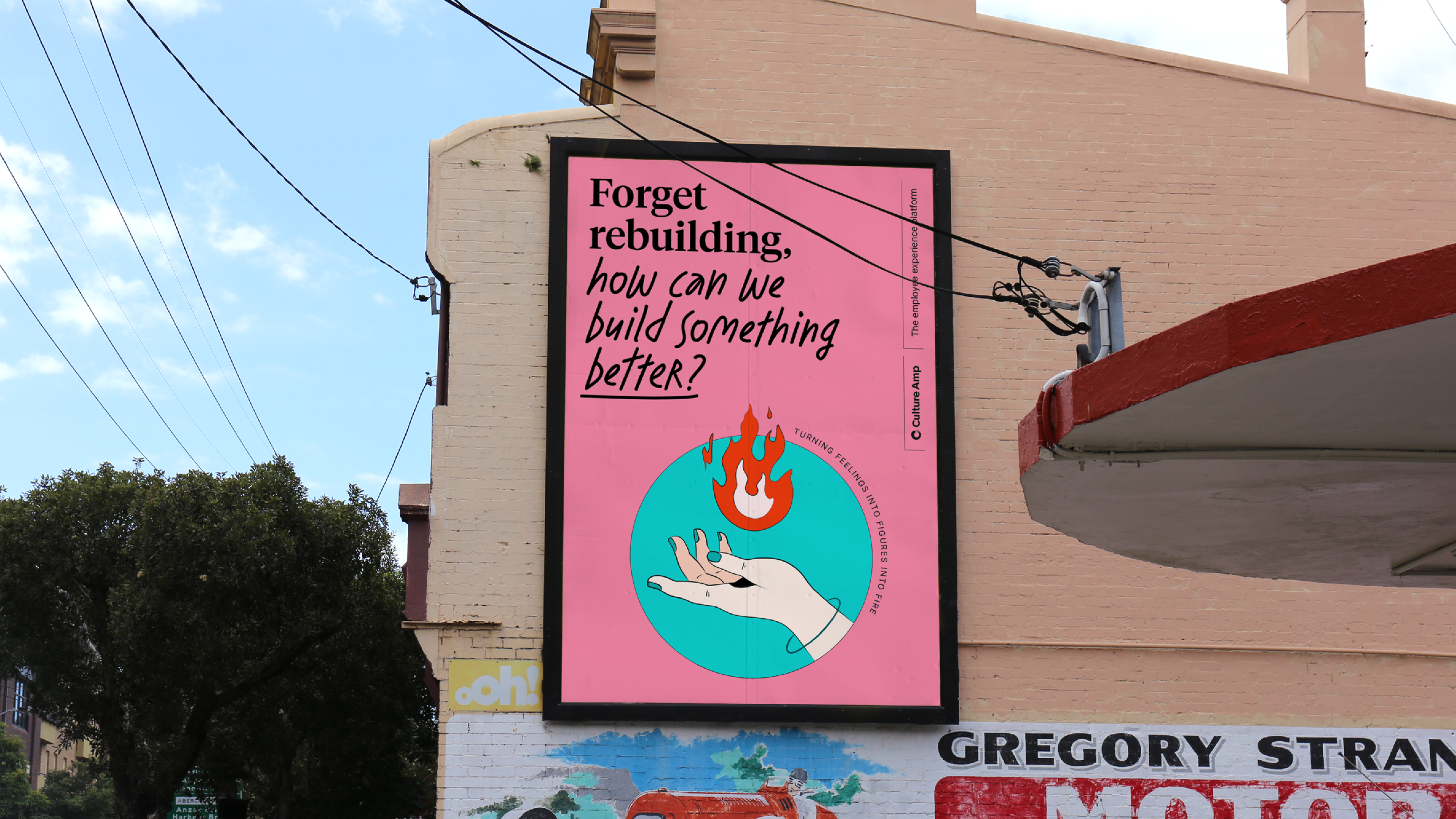 Culture Amp helps cultivate and guide a community, offers expert guidance and leads breakthrough research – but at the heart of their offering is a powerful employee and experience platform.

 It was vital that the new Culture Amp brand ensured that the warmth, humanity and insight shone through, without compromising the utility and impact of the product at every touchpoint.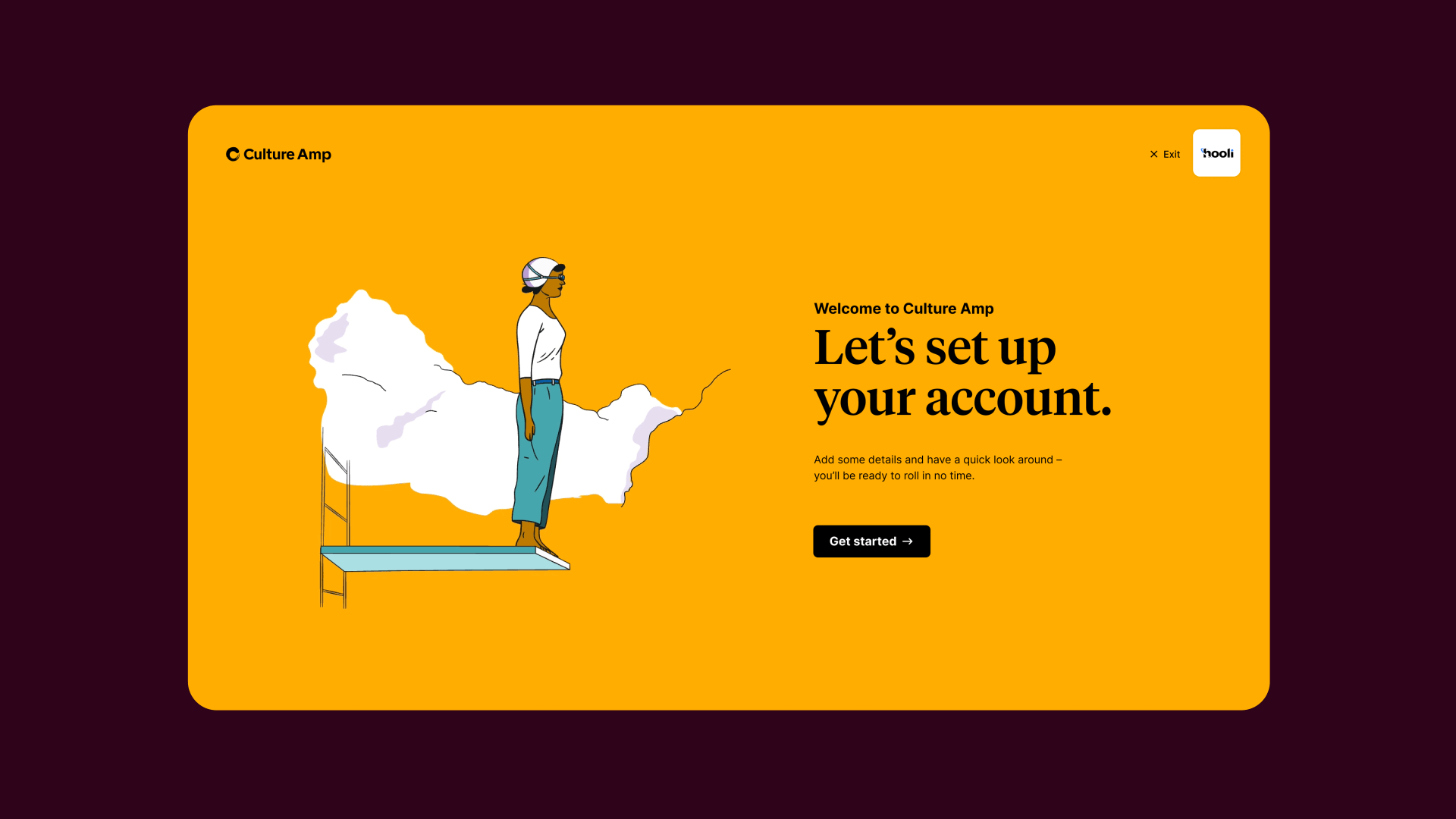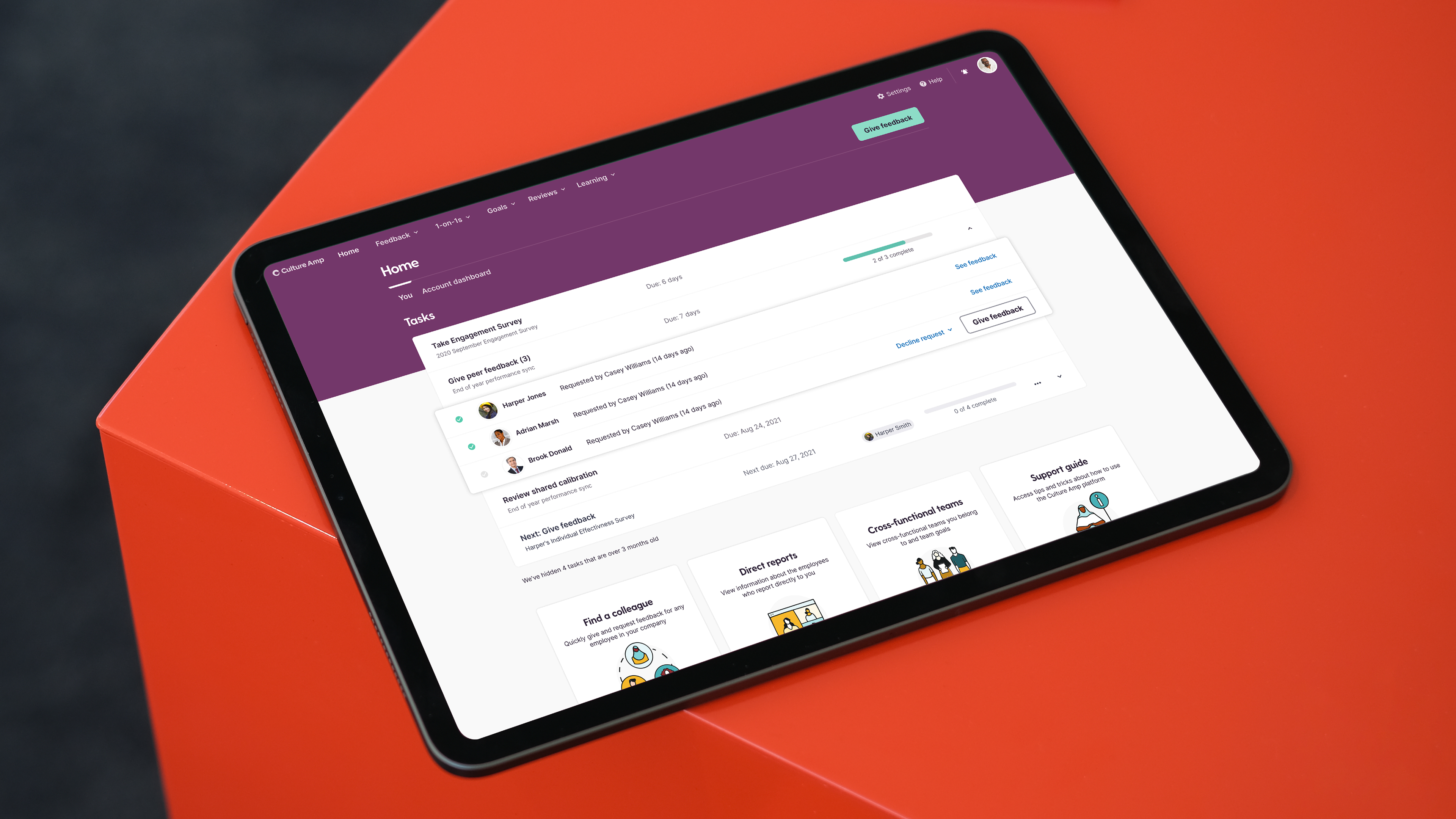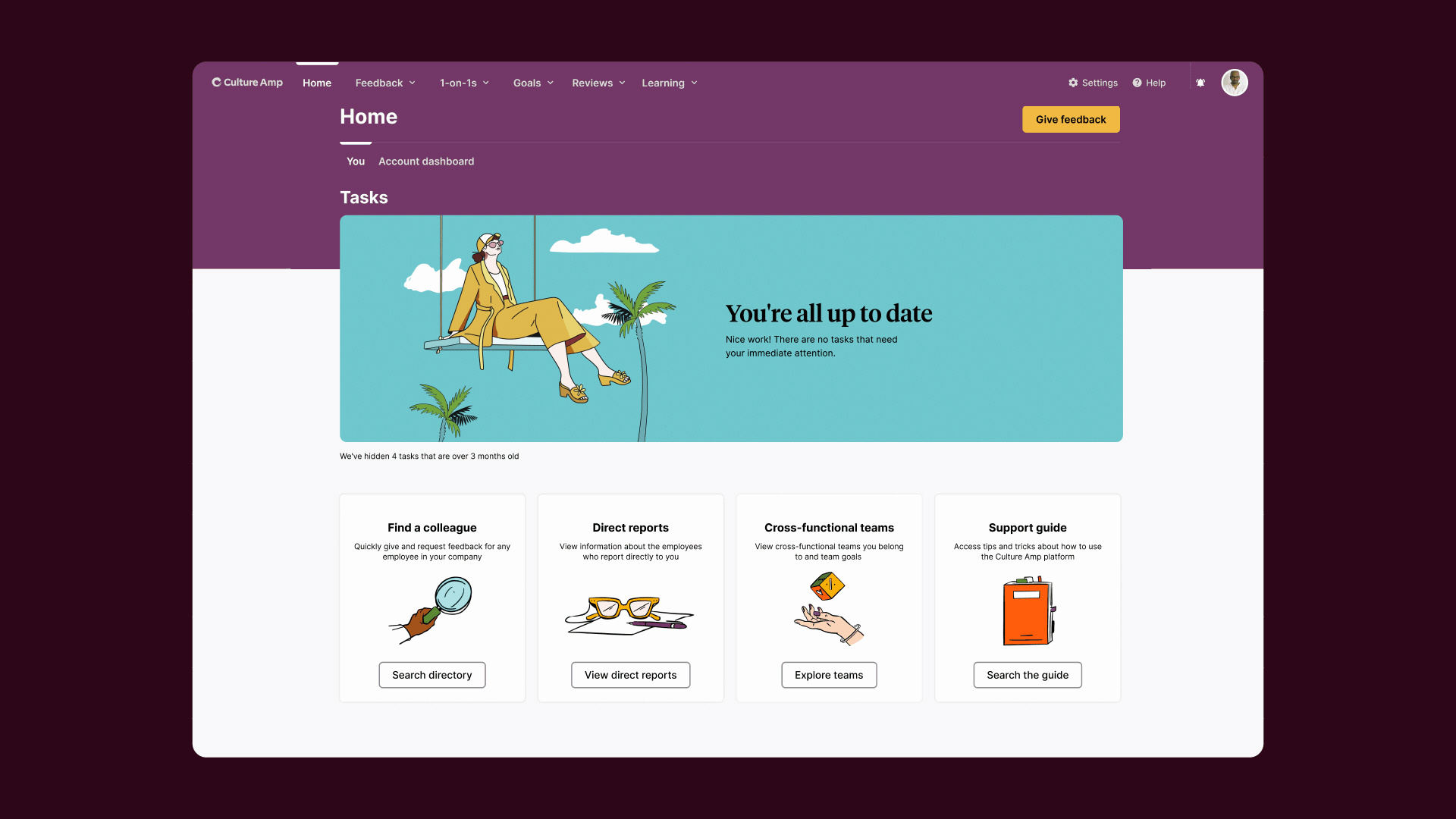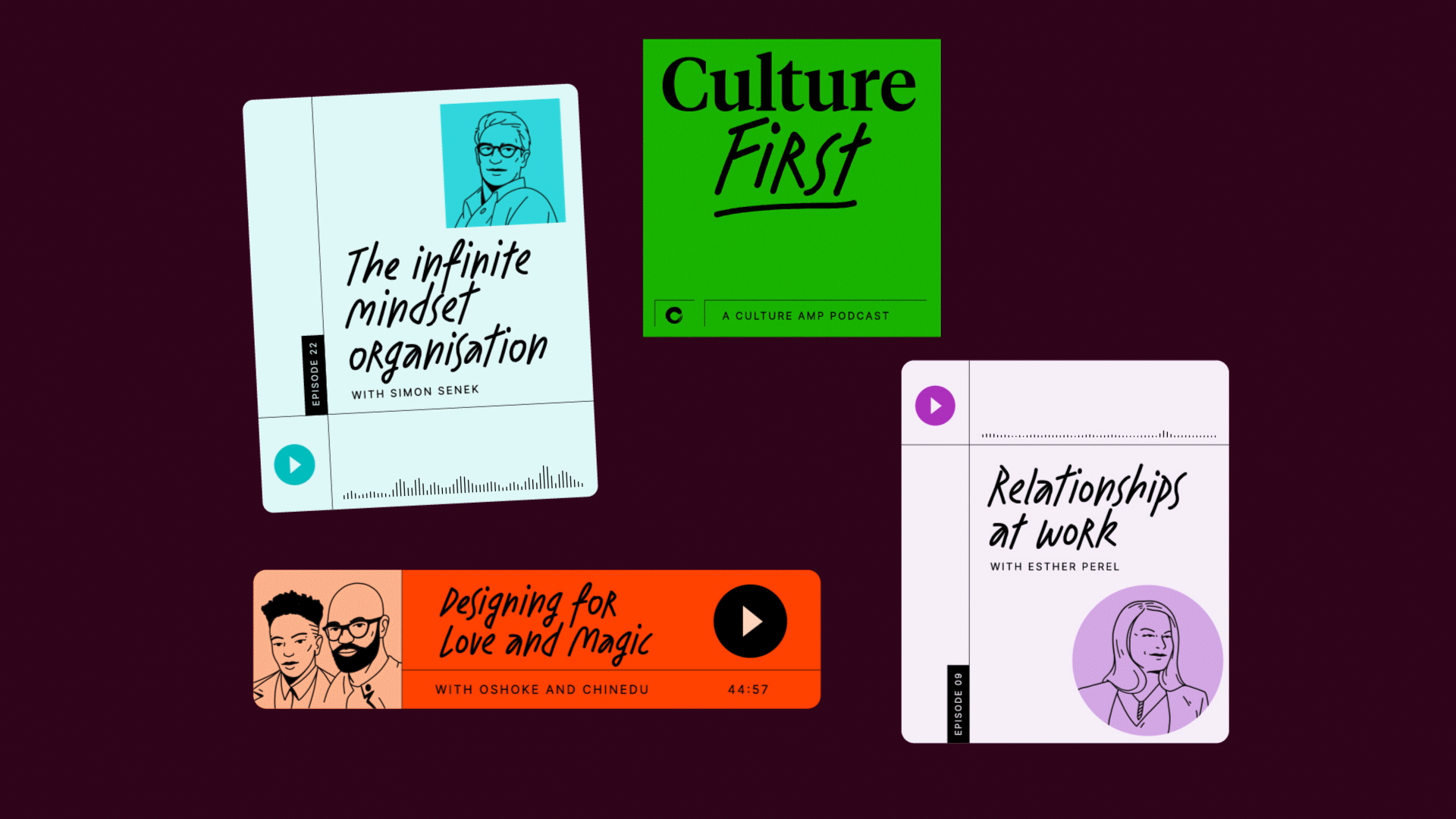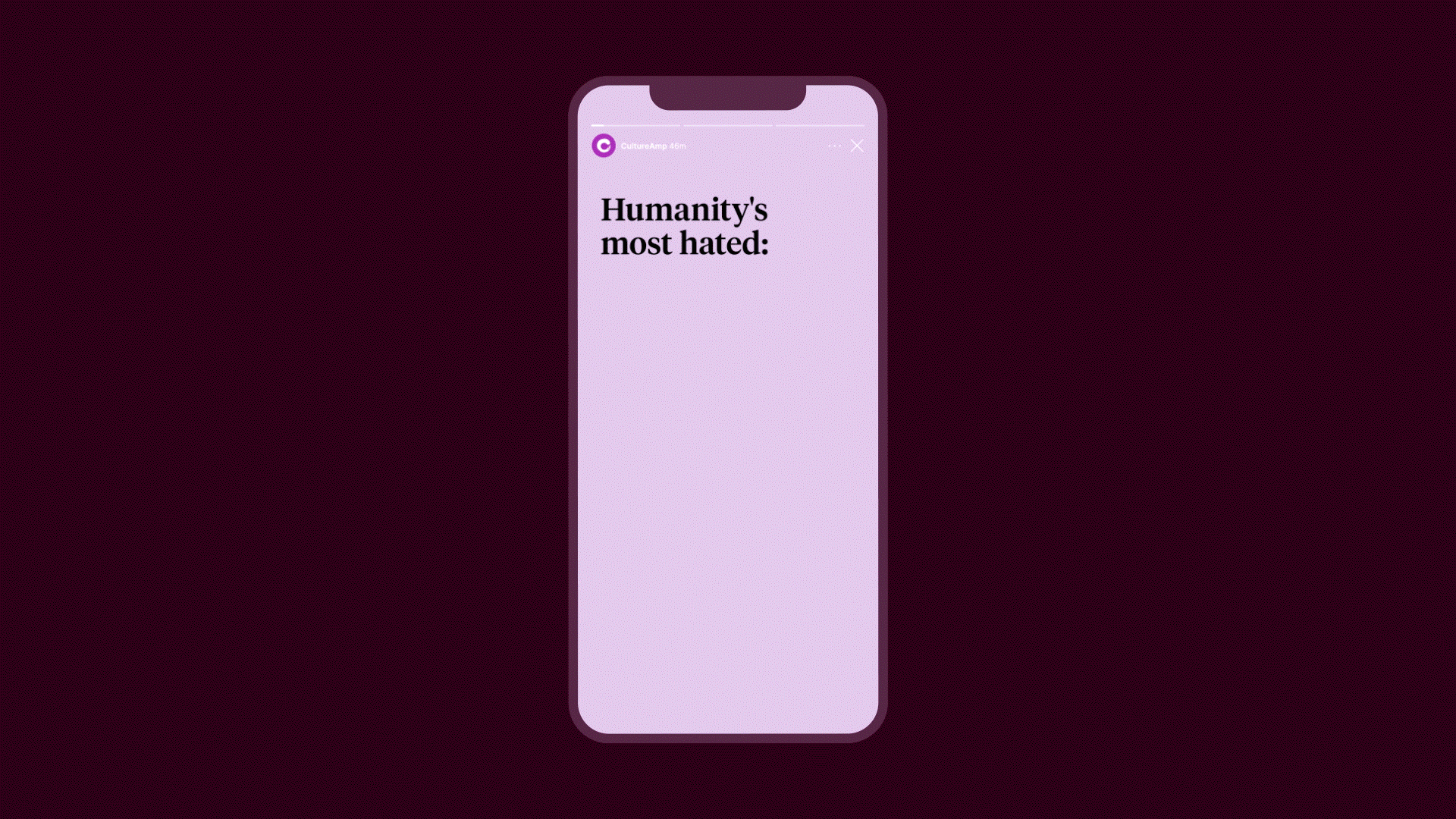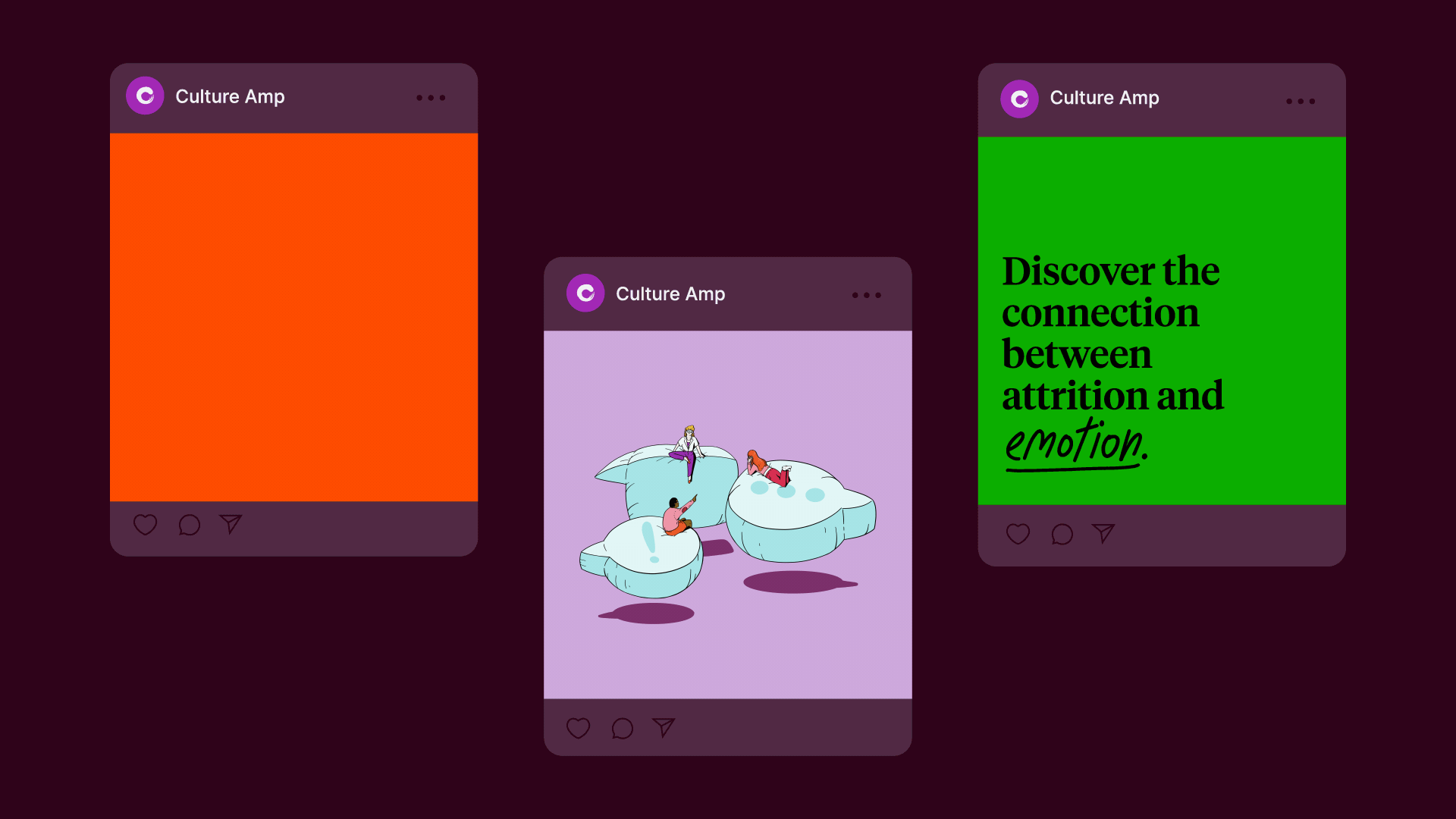 One element that has always made Culture Amp different is their passionate and immensely participatory community. Where once the Culture Amp team was a powerful driving force of this community, it has now become a self-sustaining grassroots movement that benefits from Culture Amp's support.

 Because of this, it was important that the community elements – from the 'Culture First' events, to the 'People Geeks' collective – not only felt part of the grander Culture Amp experience, but also that the brand provided the tools for distinct self expression, recognising how inclusive and member-driven the movement had become.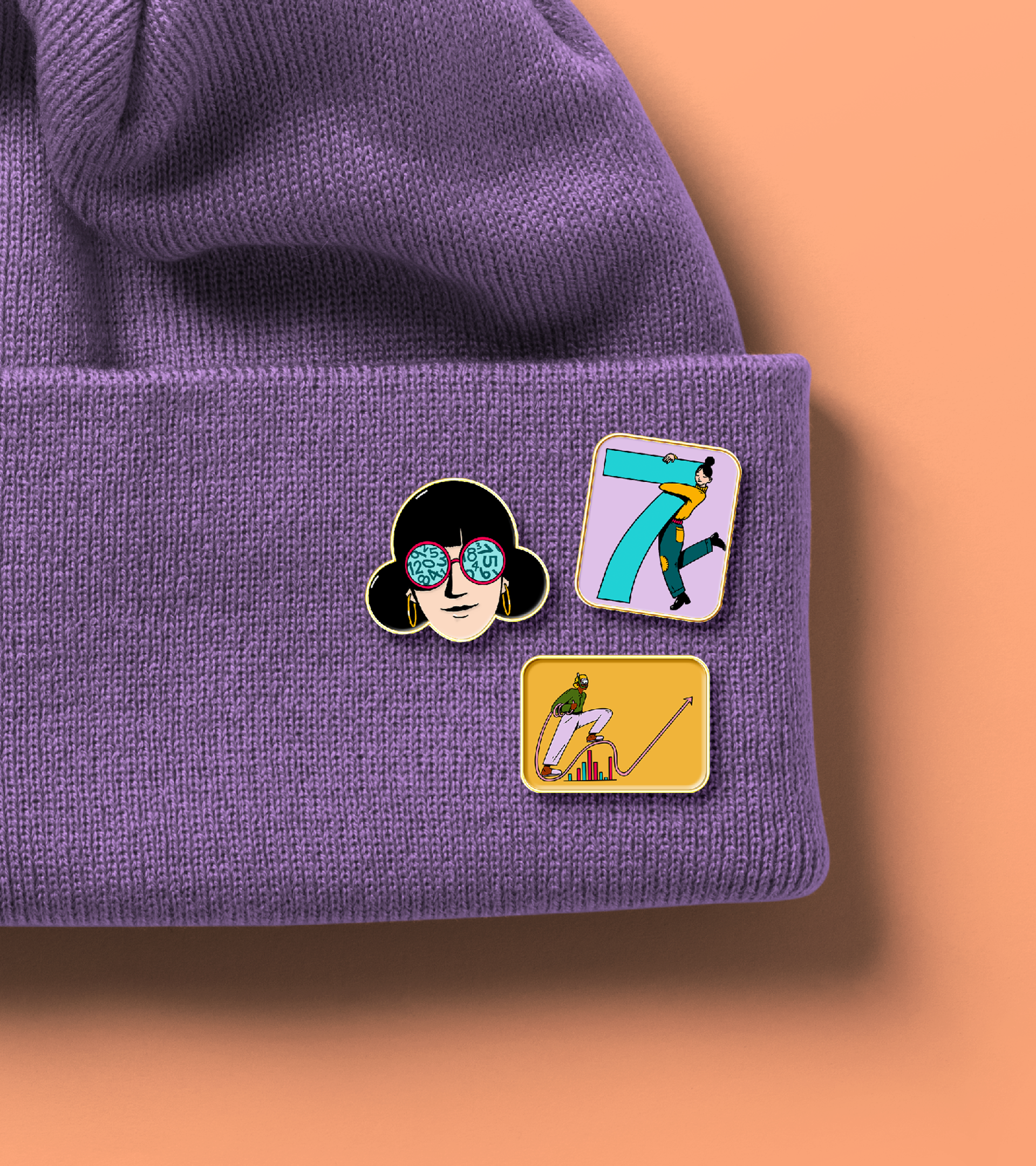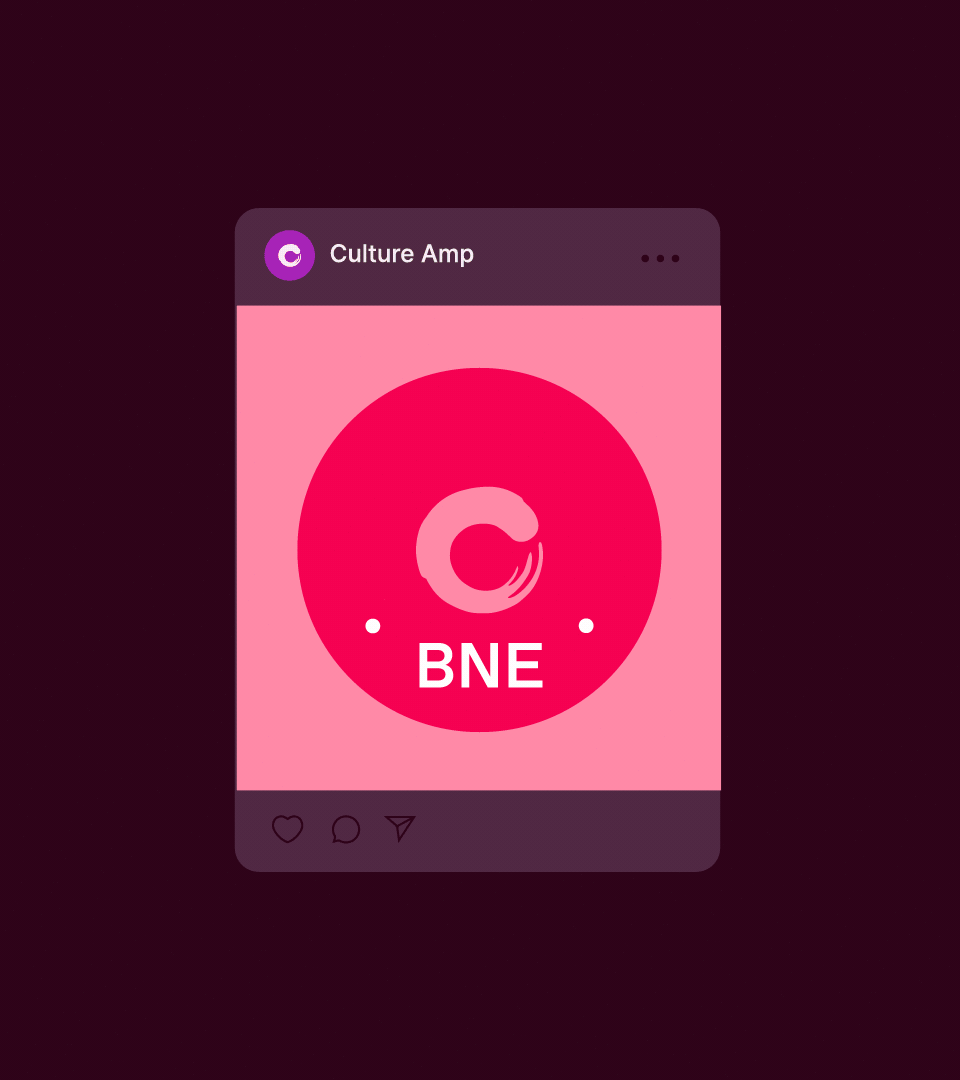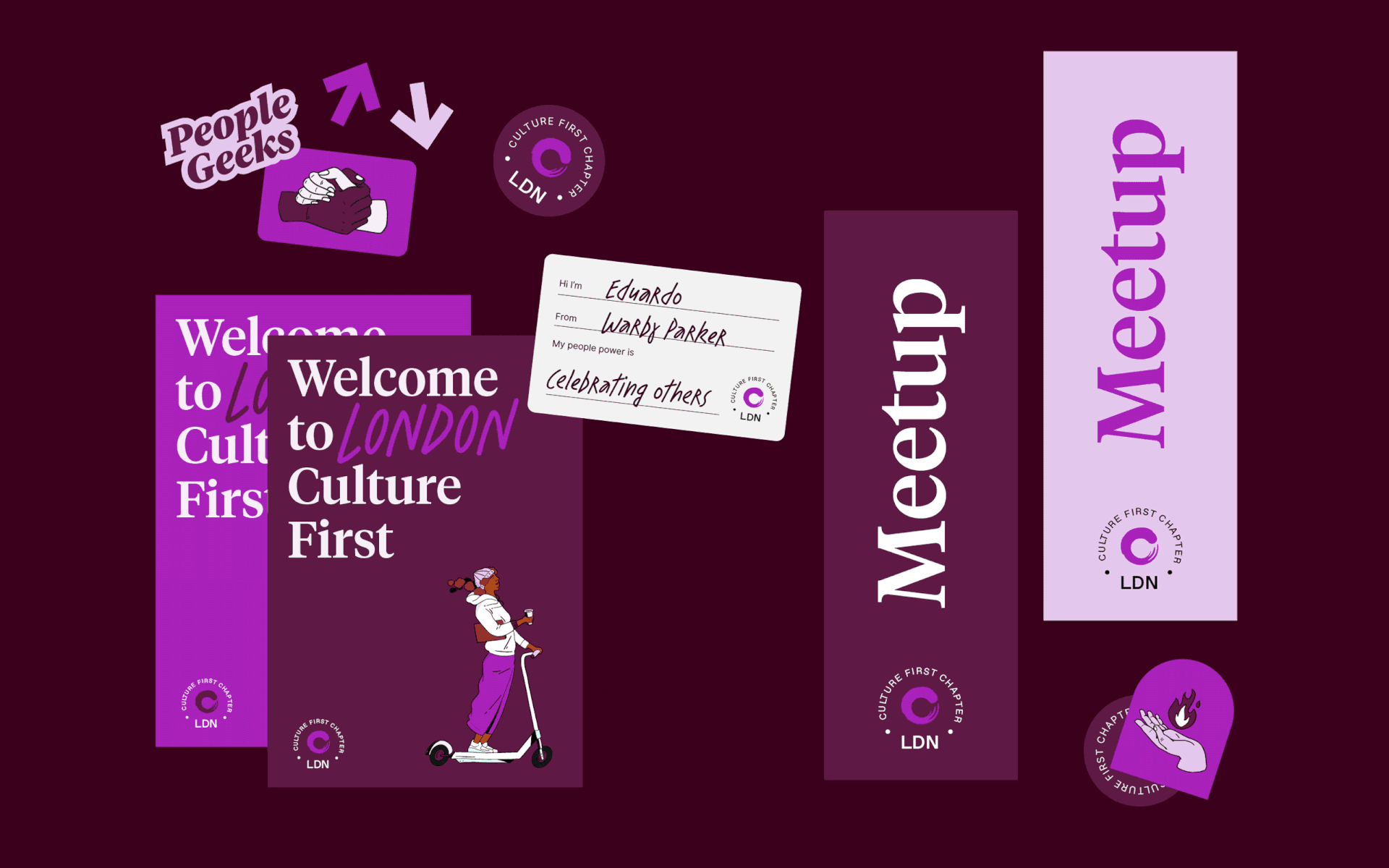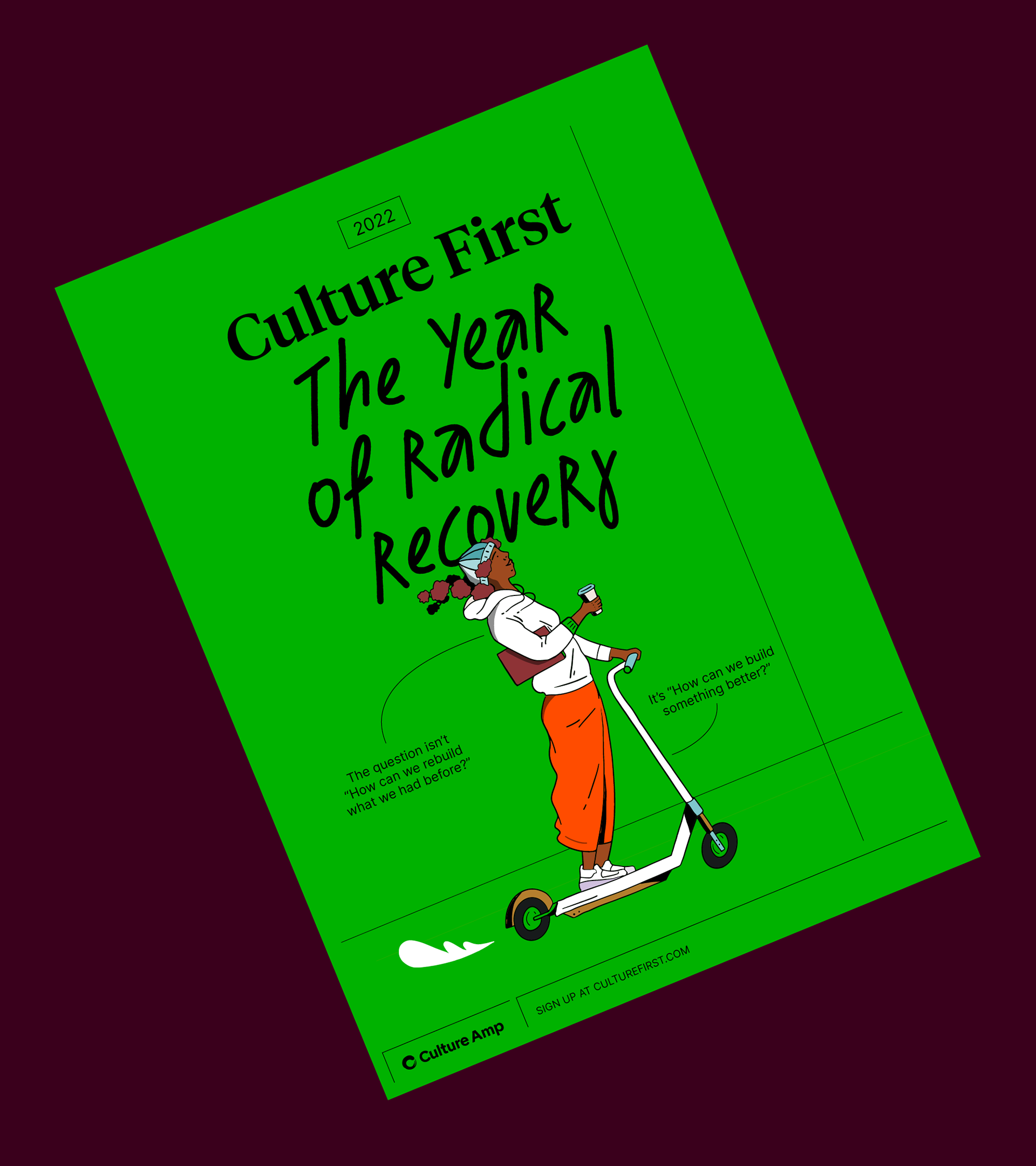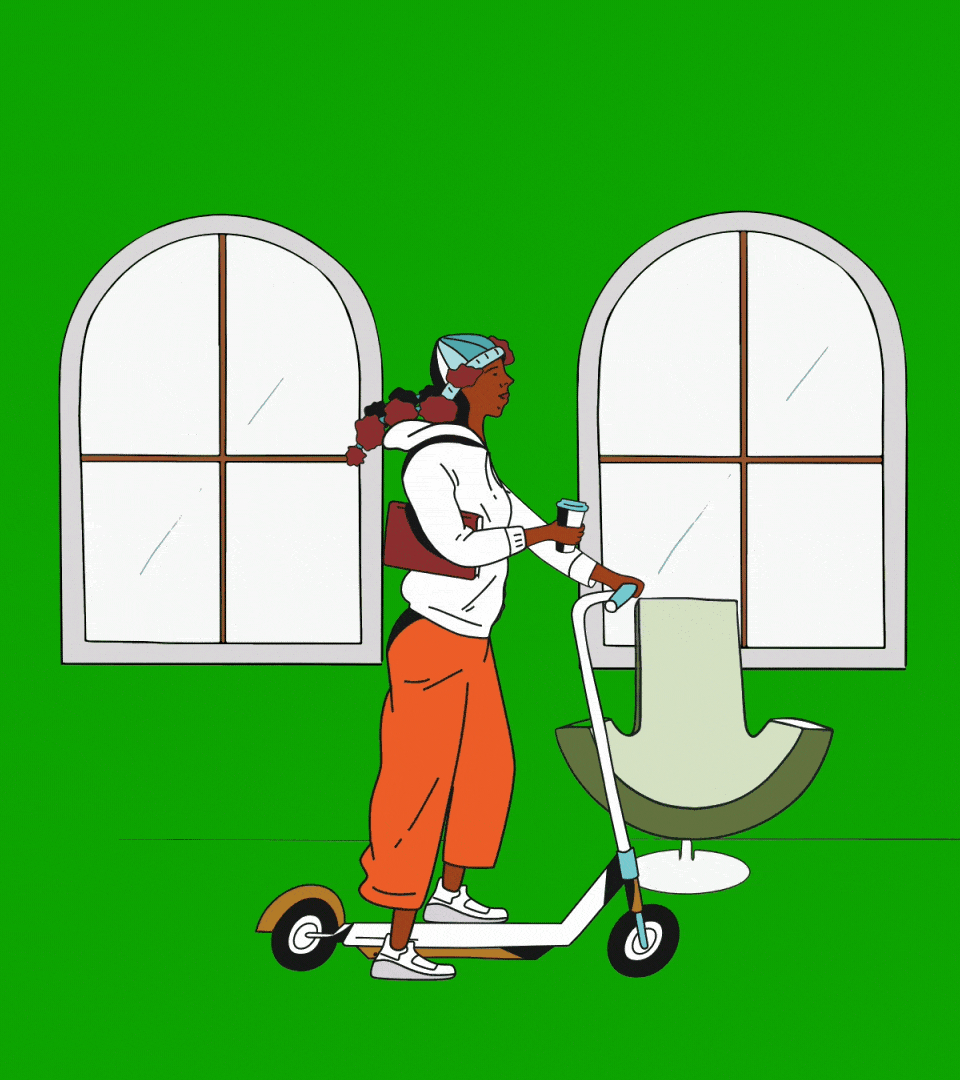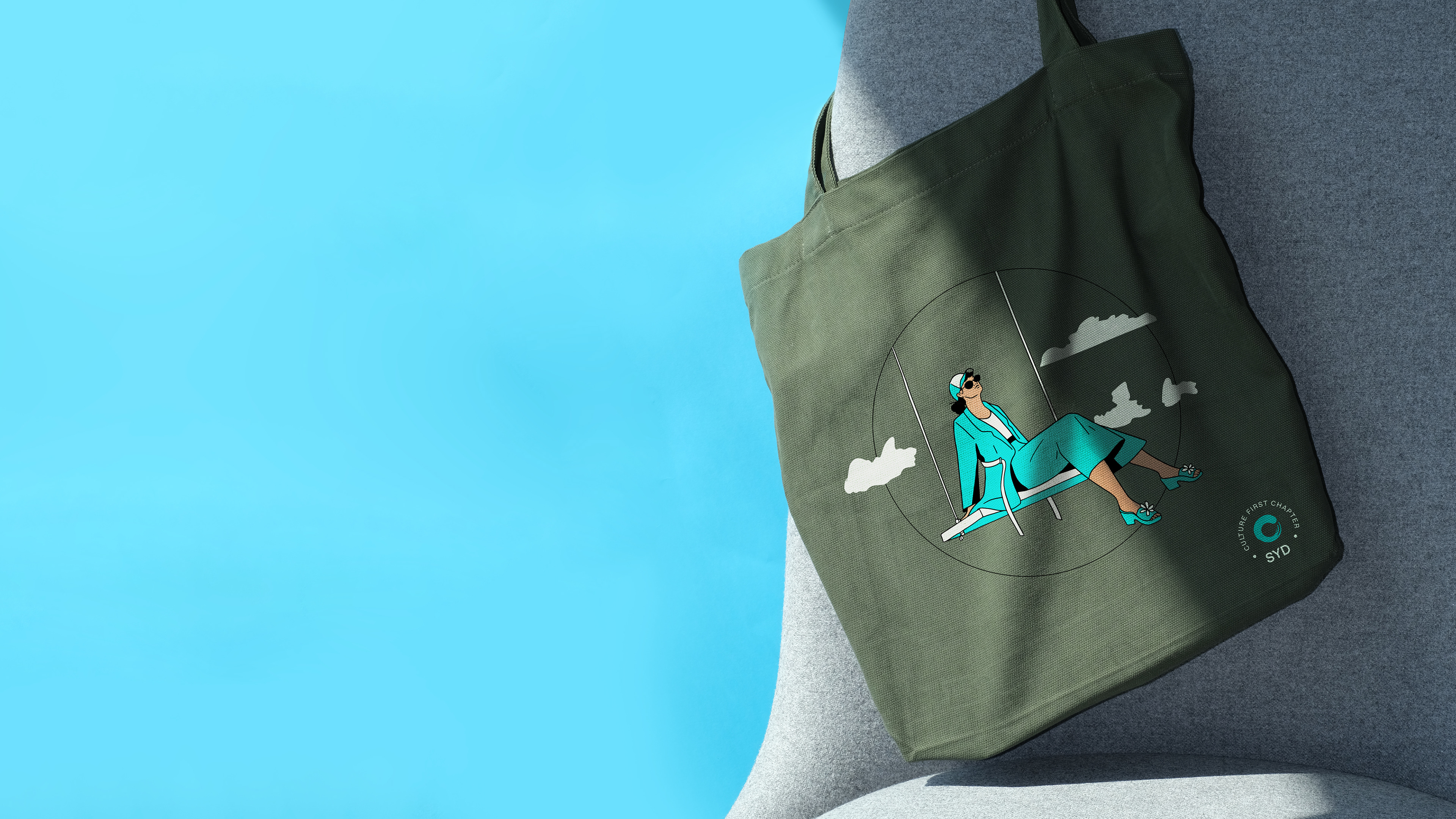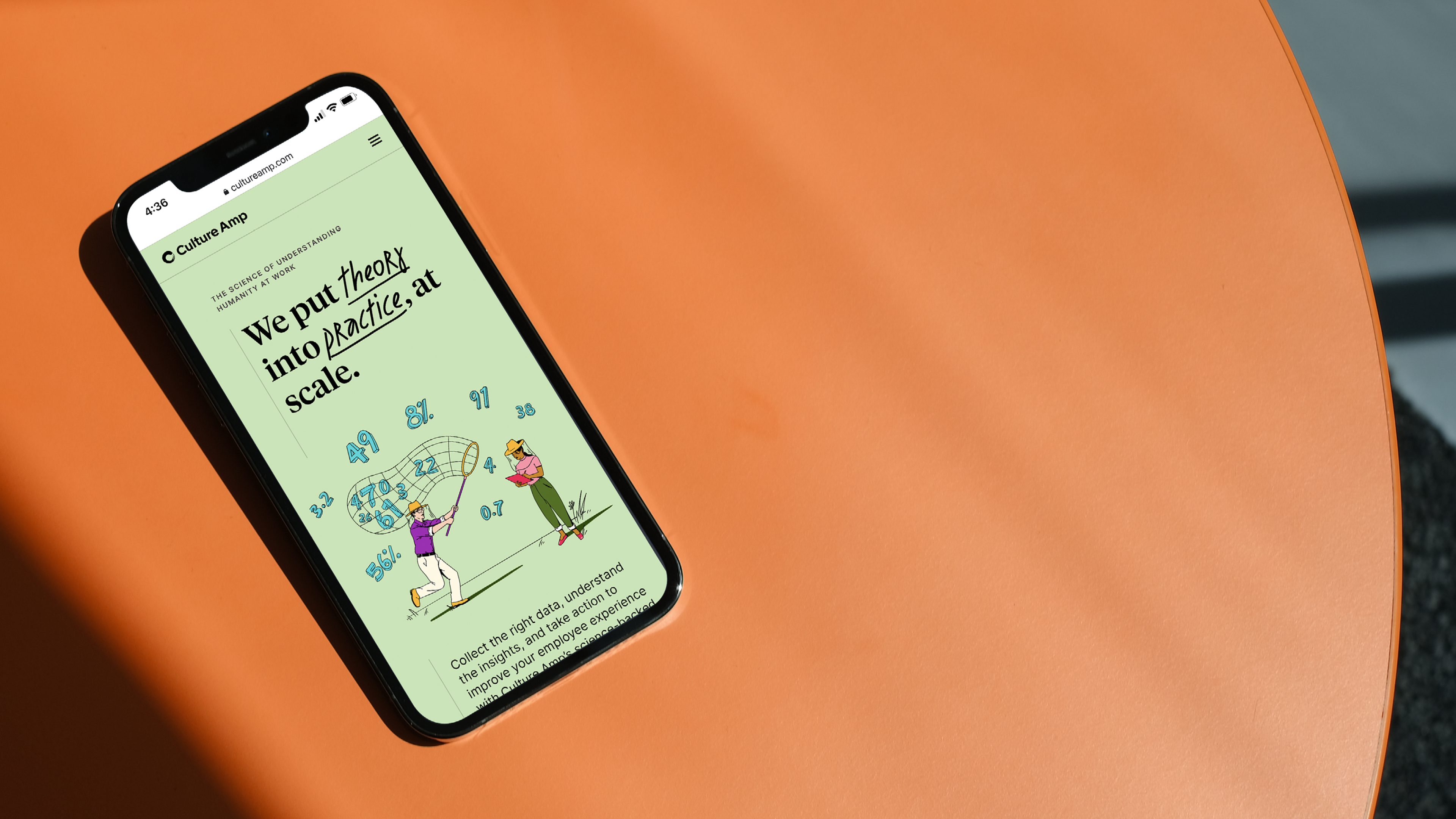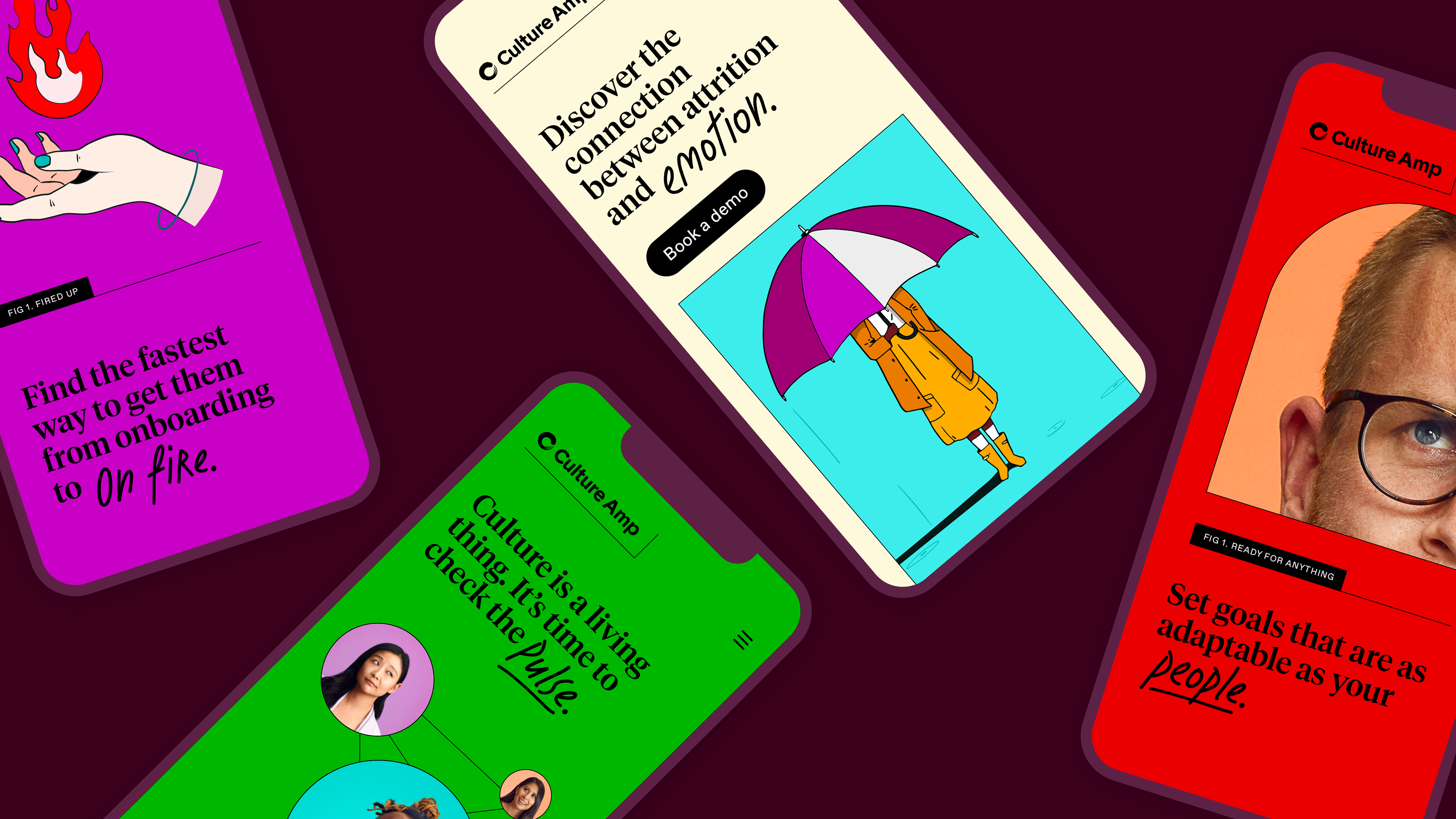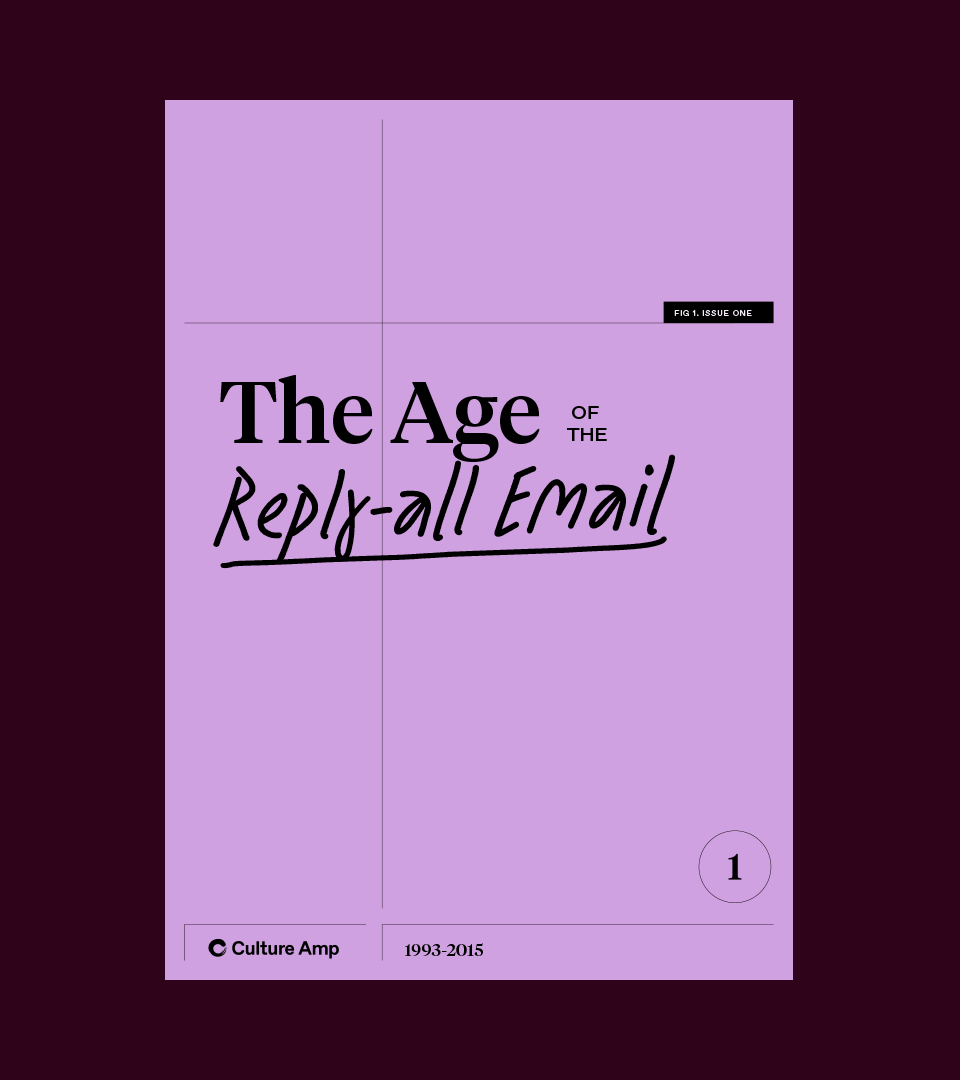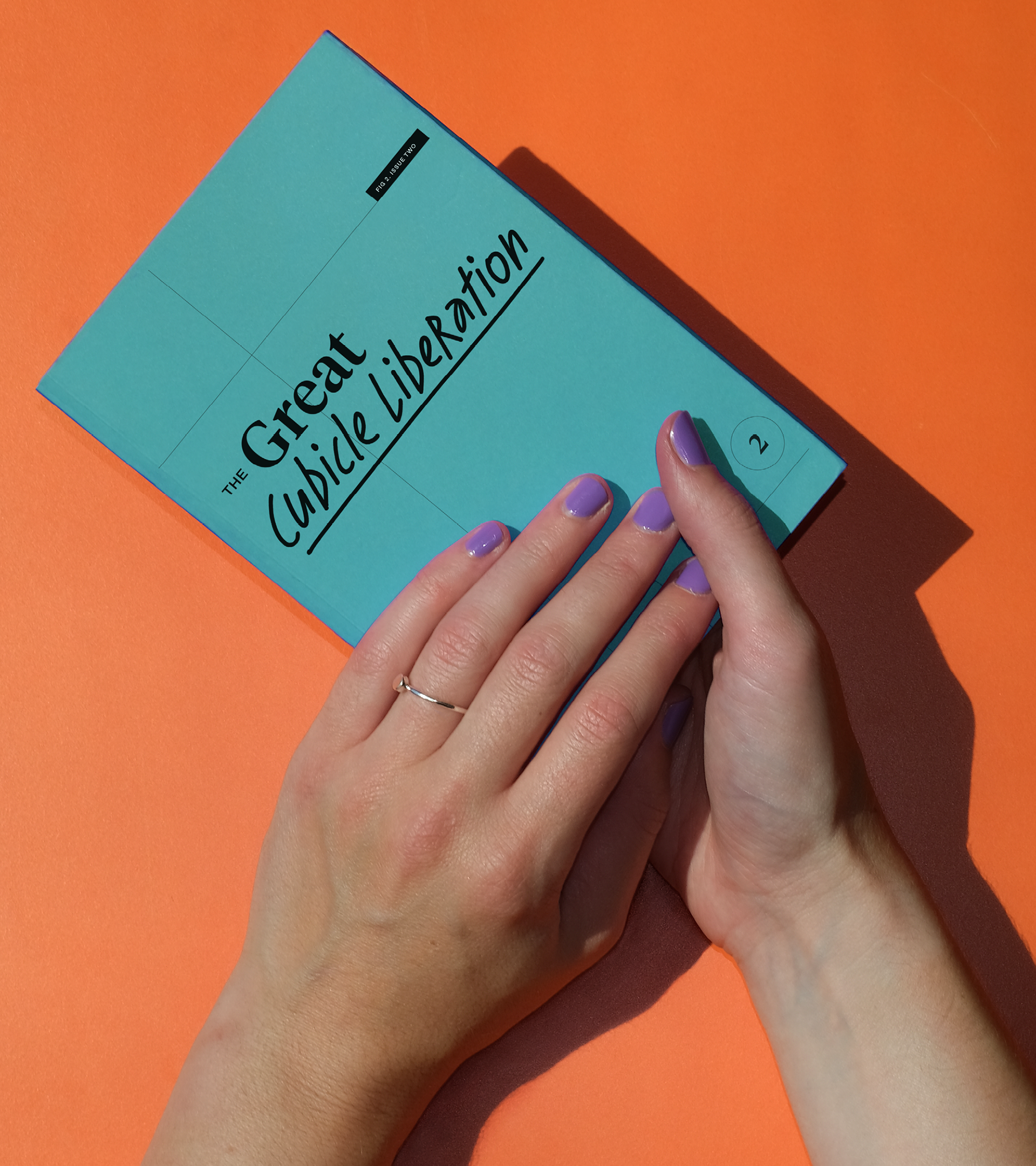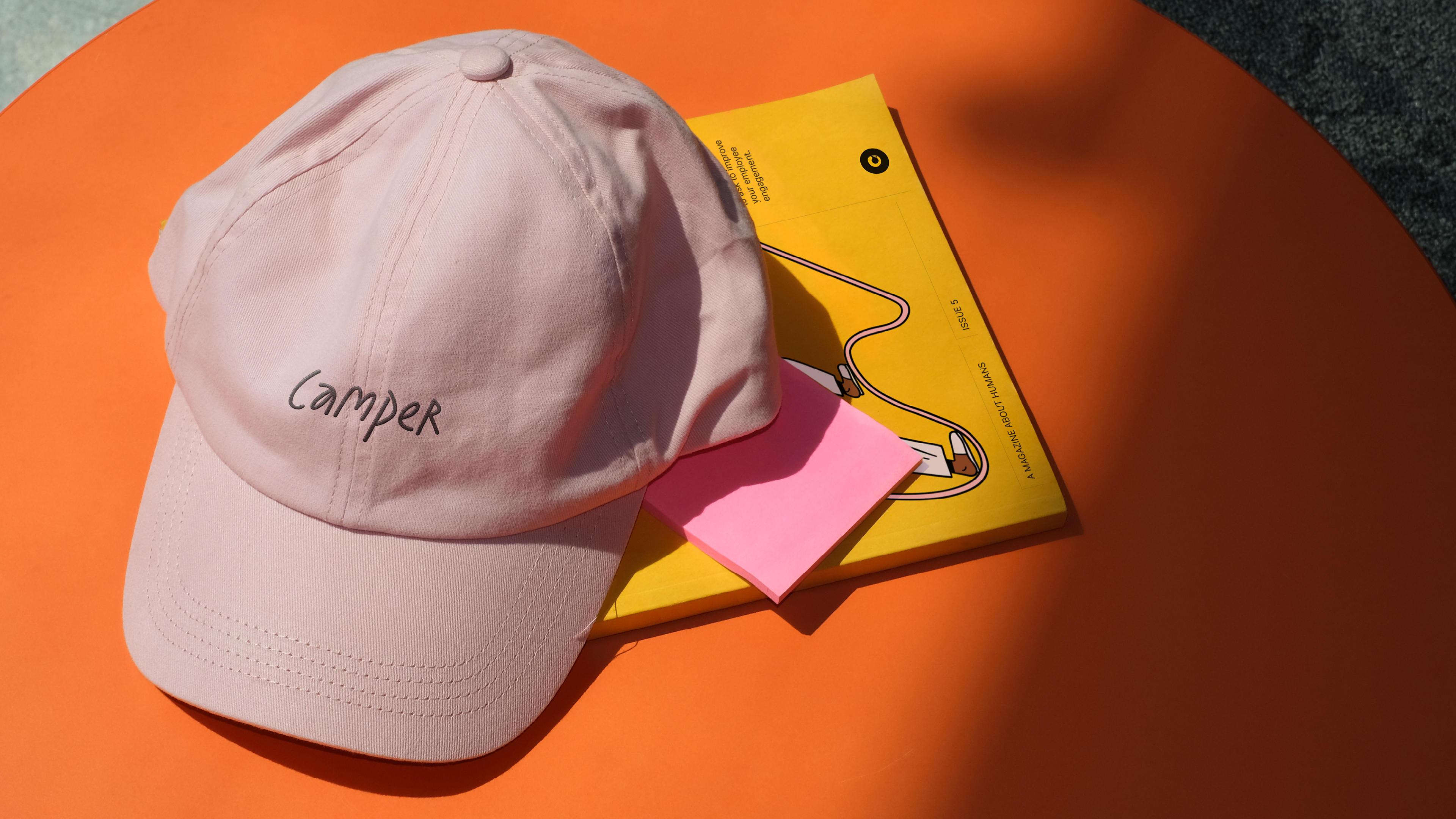 Embracing the Human Era
Culture Amp attained the coveted title of tech 'unicorn' years ago – thanks in part to landing marquee clients like Slack, Oracle and AirBnB. But that wasn't the culmination of their journey – just a marker of the vitality of their continued mission.

 Named as one of Fast Company's 2021 Most Innovative Companies, it seems the business world agrees – as the launch of the new Culture Amp coincided with a new valuation of more than US$1.5 billion (after a recent US$100 million Series F funding round).
With their new brand amplifying and underscoring their message, Culture Amp has become the face of an undeniable and timely truth – there is
nothing
more powerful than humanity at work.